Treat yourself to an indulgent spa-like soak with our relaxing bath bombs for men, made by a leading bath bomb producer in China.
Specially formulated with invigorating scents like citrus, pine and mint, our bath bombs provide the ultimate home spa experience for men.
The bombs are handcrafted with skin-nourishing ingredients like shea butter, jojoba oil, and activated charcoal to cleanse and hydrate skin. As they fizzle and dissolve, soothing aromas are released to create a therapeutic, steamy soak.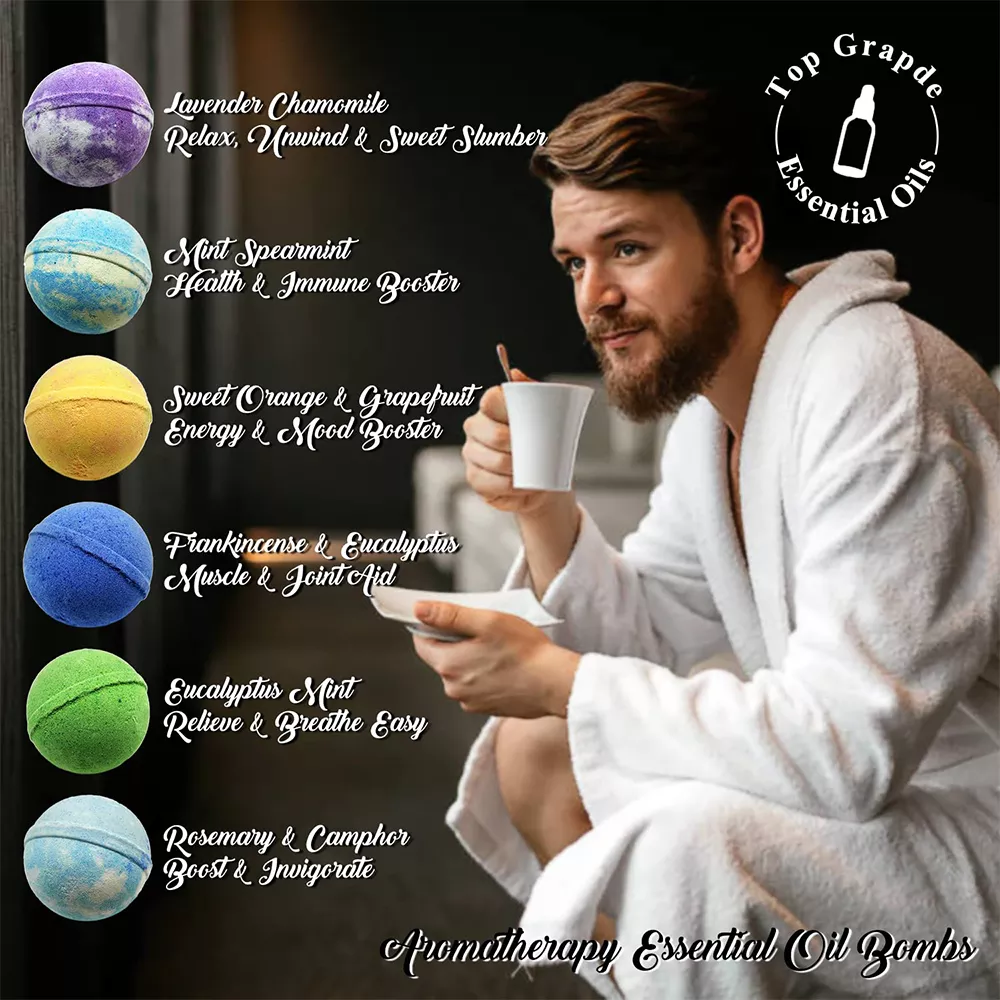 Choose from our selection of masculine shapes and colors, or customize your own bath bombs with tailored scents, designs, and packaging. Our team will guide you through the process from concept to finished product.
Customization details
| Specification | Details |
| --- | --- |
| Product Name | Bath Bombs For Men |
| Base Ingredients | Baking soda, citric acid, Epsom salts |
| Oils | Jojoba, coconut, olive, hemp seed |
| Shapes | Sphere, cube, pyramid, custom |
| Sizes | Standard 2.5" diameter or custom |
| Scents | Pine, mint, musk, sandalwood, citrus |
| Colors | Charcoal, navy, slate grey, earth tones |
| Additives | Activated charcoal, oatmeal |
| Packaging | Neutral or darker colored plastic box |
| Labels | Simply designed label with scent |
| Order Quantity | 100 - 100,000 pieces |
| Lead Time | 15-20 days production, 5-7 days shipping |
| Payment Terms | 30% deposit, 70% balance before shipping |
Please let me know if you need any other details on customizing bath bombs for a male audience!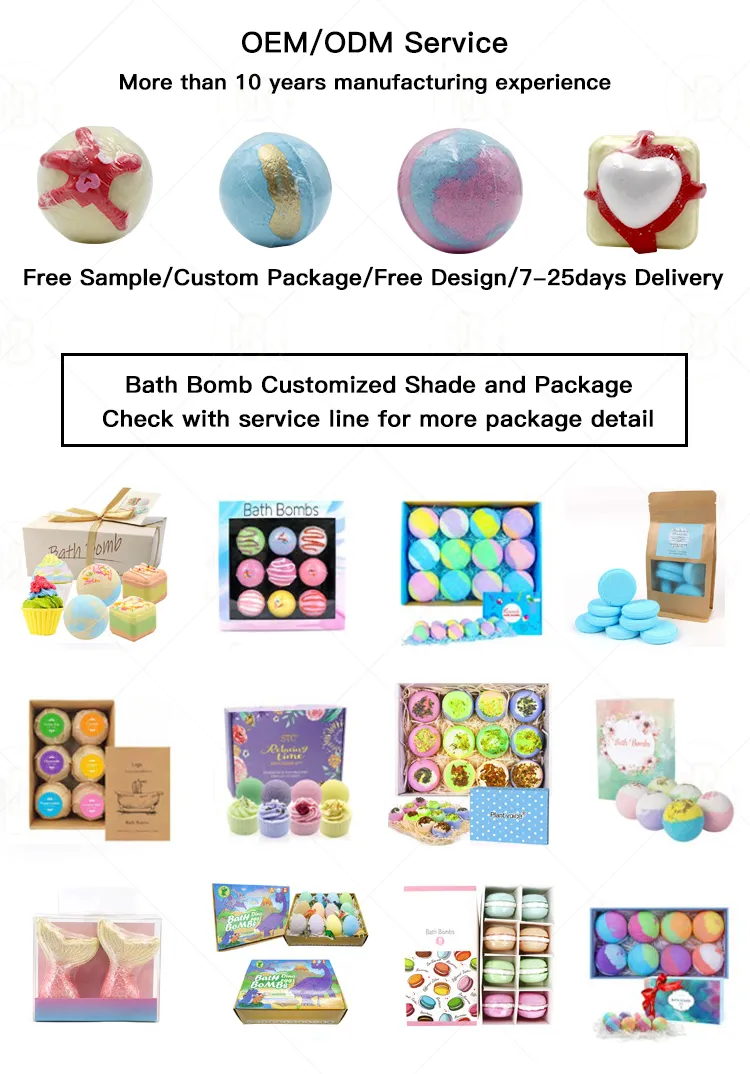 About us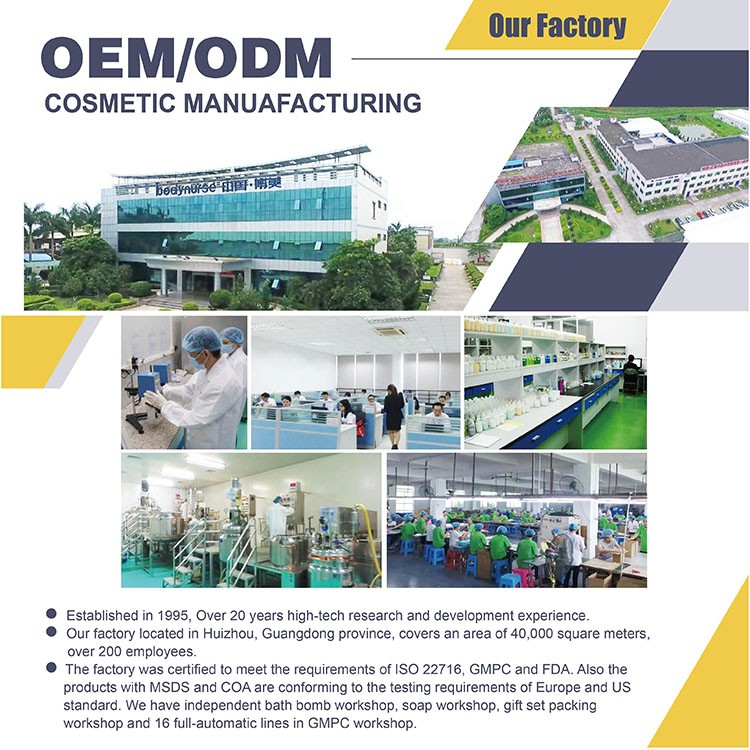 Boymay as a excellent bath bomb manufacturer and bath bomb supplier with more than 27 years of experience in the personal care and beauty field, mainly produces various bulk bath bomb wholesale supplies. Such as dried flower bath bombs, built-in toy bath bombs, crystal bath bombs, rainbow shower gel bombs, fruit bath bombs, streamers, etc. For bath bombs, we accept OEM ODM request. Besides bath bombs, we can also accept OEM designs for soaps, shampoo gels, masks, body lotions, etc.
FAQ
Q: Do you supply bath bomb free sample before bulk ordering?
A: If the sample quantity is not big, we will try to apply for free. If big, we need to charge some cost. Then courier cost should be covered by yourself.
But no worry, the delivery cost and samples costs will be returned when you place a regular order.
Q: How do i pay for my order?
A: We accept the payment methods like T/T, West Union.You can also place an order online in Made in China.
Q:What about the quality of your products?
A:All our products are of high quality.
Q:What about the mode of transportation?
A:We have a professional transportation team, will choose the most favorable, the safest and the most suitable transportation plan for you
Q:Can you provide custom bath bomb services?
A:Yes, we can customize your packaging and labels. The MOQ is 1000 pieces.