Handmade in China using top-quality ingredients, each moisture-wrapped bath bomb contains a special formula that fizzes vigorously when dropped into warm bath water. The Black Bath Bomb unleashes moisturizing oils and skin-nourishing essentials oils as it dissolves into dark, aromatic bath water.
Specially crafted with men's skincare in mind, our bath bombs feature ingredients like Epsom salts, coconut and olive oils, vitamin E, and anti-aging extracts. The signature "Man Bomb" fragrance combines earthy sandalwood, cedarwood and healing sage for the ultimate aromatherapy experience.
The Black Bath Bomb makes a unique gift for men - perfect for birthdays, Father's Day, or just because. Watch as his stress melts away with these dark and delightful fizzy bombs.
As a bath bomb manufacturer in China, we specialize in wholesale production and custom orders. Choose your preferred shape, size, fragrance and ingredients. We can design sleek masculine packaging and assist with branding and logistics.
| Customization Option | Details |
| --- | --- |
| Shape | Round, cube, oval, hexagon, custom shapes |
| Size | Approx. 2-6 oz bath bombs |
| Color | Classic black, dark purple, dark blue, sparkle options |
| Fragrance | Lavender, eucalyptus, vanilla, woodsy scents, custom fragrance |
| Ingredients | Baking soda, citric acid, Epsom salts, moisturizing oils, clays |
| Add-ins | Glitters, mica powder, flower petals, charcoal powder |
| Packaging | Cellophane bag, apothecary jar, box with window |
| Labeling | Custom label with logo, warnings, brand name |
| Minimum Order | 100 bath bombs |
| Lead Time | 4-6 weeks after order confirmation |
Let us know which options you would like customized for your black bath bombs wholesale order.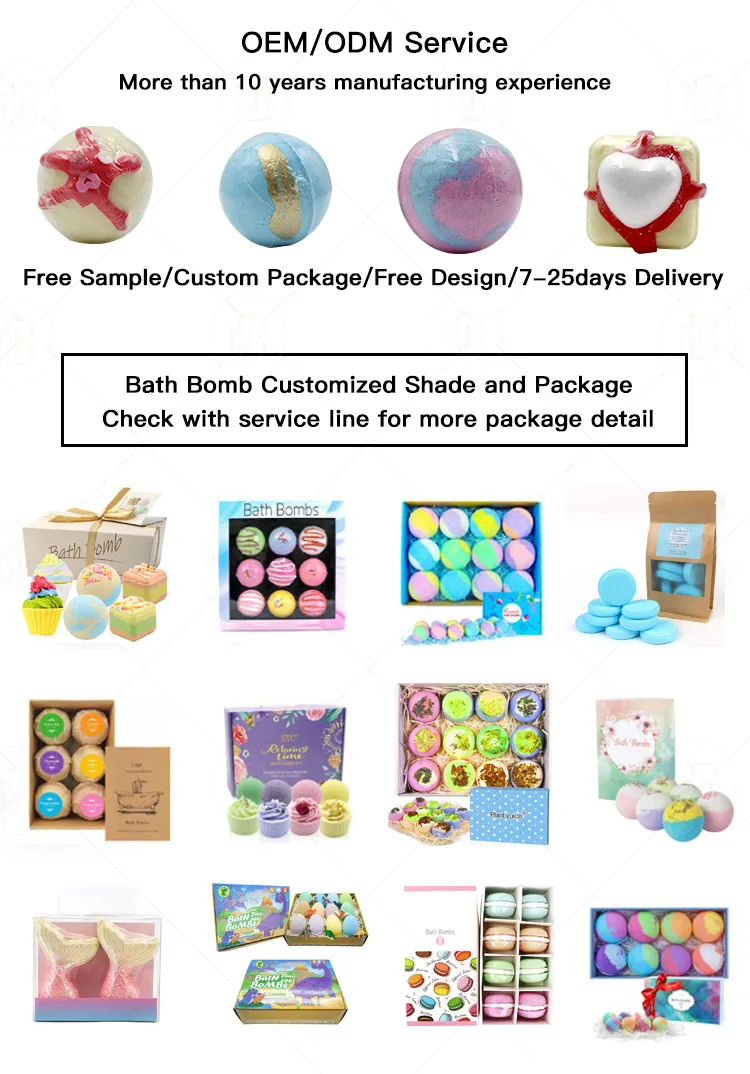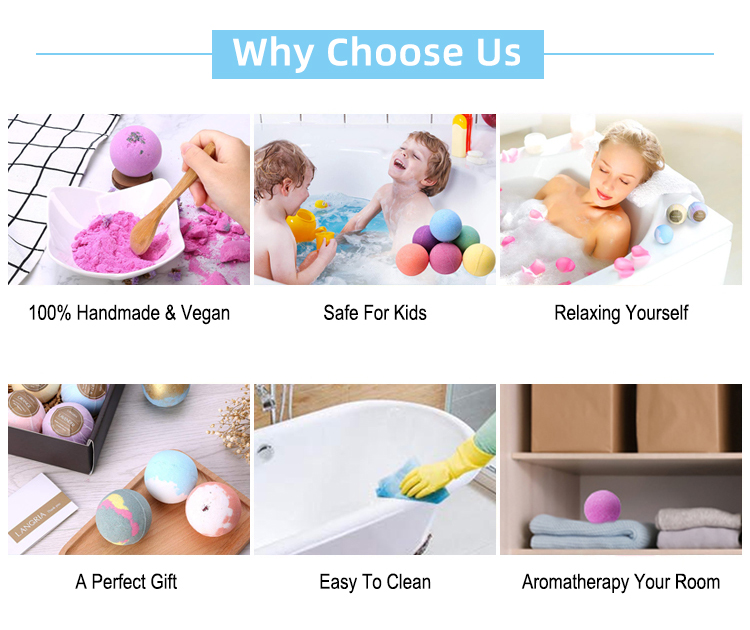 FAQ
Q1: Can you provide samples?
A: Boymay as a professional bath bomb manufacturer can provide you with free samples!
Sample shipping costs are borne by you.
After confirming the order, we will refund the fee to you.
Q2: Can you provide OEM service?
A: Yes, of course. For more details about OEM service, please feel free to contact us.
Q3: How to place an order?
A: Sample or small order: We can start ordering for you.
After approving our samples, please send us your purchase order and we will send you a pro forma invoice.