Our Bath Bombs With Rings are meticulously handcrafted using the finest ingredients, ensuring a luxurious and rejuvenating bath time. As the bath bomb dissolves in the water, it releases captivating scents and vibrant colors, creating a soothing and immersive ambiance. Witness the anticipation build as the plastic capsule emerges, revealing an exquisite ring tucked within.
The rings inside the capsules can be customized to your preferences, allowing you to select the ideal materials, designs, and sizes. We offer a range of options, from elegant silver to opulent gold, and even the option to incorporate dazzling gemstones. This customization ensures that each bath bomb gift becomes a unique piece of jewelry, tailored to suit the individual tastes and desires of your loved ones or customers.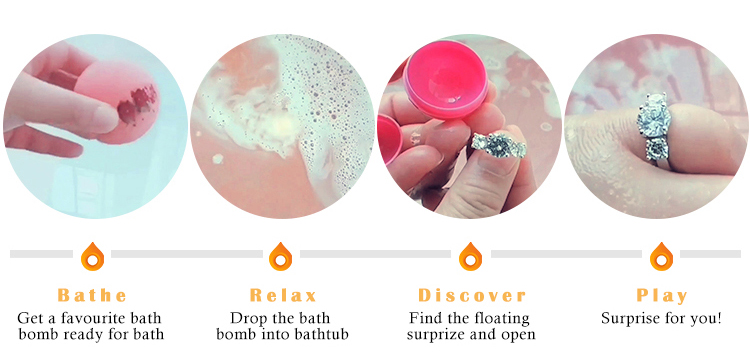 Order now and experience the ultimate in self-care and relaxation with our luxurious Bath Bombs With Rings for women. Our commitment to quality and customer satisfaction ensures that you will receive only the best products and service.
Customization details
| Customization Options | Details |
| --- | --- |
| Ring Designs | Silver, gold, rose gold bands, solitaire, diamond, etc. |
| Ring Sizes | Variety of standard US ring sizes |
| Bath Bomb Shape | Round, square, heart, diamond, flower, etc. |
| Scents | Lavender, vanilla, jasmine, citrus, eucalyptus, etc. |
| Ingredients | Shea butter, cocoa butter, Epsom salts, essential oils |
| Decorations | Dried flowers, mica powder, glitter, beads, sequins |
| Packaging | Gift boxes, pouches, jars with insert to hold ring |
| Branding | Custom logo, name, label designs |
| Order Quantity | 100 bath bombs minimum per design |
| Certifications | FDA, GMP, ISO certified facility |
Let us know your preferences for ring designs, scents, decorations and packaging. We'll create elegant bath bombs with rings tailored just for you!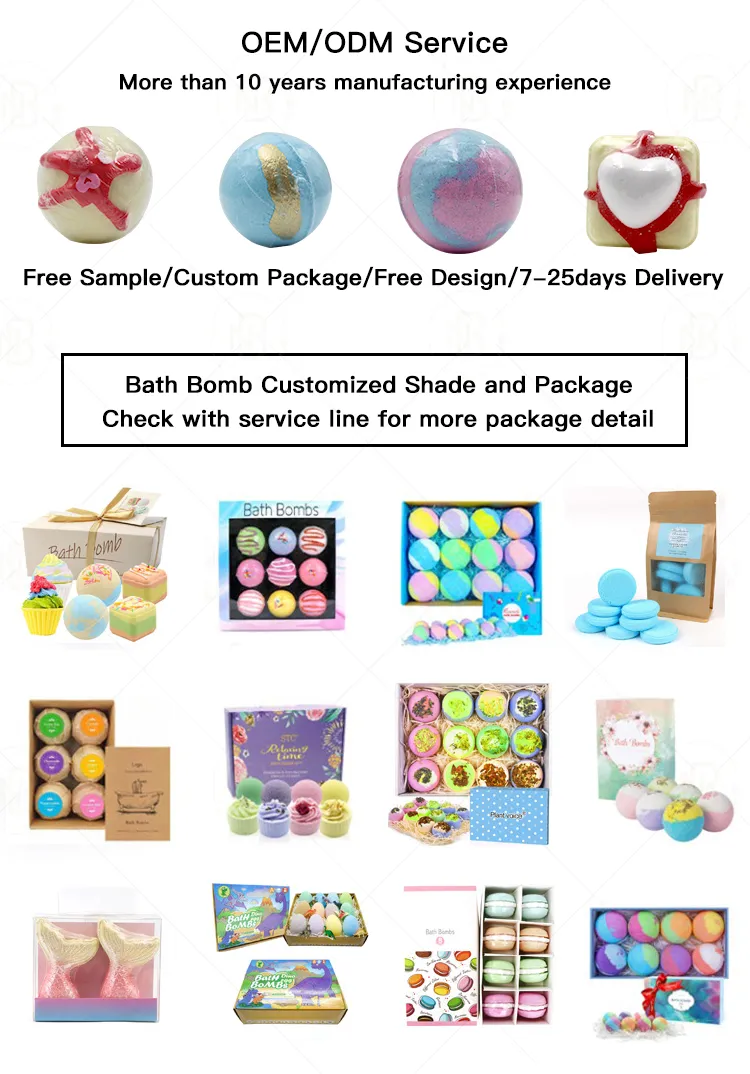 The following is our company's current hot surprise Ring Bath Bomb products, support wholesale and custom
Our Services
1. We can give professional suggestions for the design of both the product and the package.
2. We can make customized free samples, if the sample can not be acceptable for the first time, we will improve it and make it again for free.
3. If the goods were damaged when you received their goods, we will make them again for free.
4. Your requirements and complaints are highly respected.
5. Necessary tests and certifications can be obtained as you request
6. We can provide the service for packing if you have your package supplier.
If you want know about
ring bombs wholesale
knowledge, you can
click here
.