Relax and soothe your pain away with our premium CBD bath bombs. Infused with high-quality CBD extract, our bath bombs harness the natural power of cannabidiol to ease muscle soreness, joint pain, and general discomfort.
key benefits of CBD bath bombs
1, Relieves pain
2, Promotes relaxation
3, Moisturizes skin
4, Reduces stress
5, Improves sleep
6, Absorbs through skin
7, Enjoyable and convenient
Choose from a variety of luxurious scents like lavender, eucalyptus, and chamomile to create a tranquil, spa-like experience right at home. Our bath bombs fizz and dissolve in water, releasing CBD and essential oils into the bath. The CBD is absorbed through the skin to target pain receptors and reduce inflammation.
Customize CBD bath bombs with your own brand name, colors, shapes, and scents. We offer OEM services to produce private label CBD bath bombs tailored to your business needs. Our experienced team can assist with formulation, packaging, and fulfilling wholesale orders.
Customized Details
| Customization Option | Description |
| --- | --- |
| Scent | Choose from a variety of essential oil scents like lavender, eucalyptus, peppermint, citrus, etc. |
| Shape | Select unique shapes like flowers, hearts, spheres, cubes, etc. |
| Color | Pick custom colors to match your brand. Colors derived from natural ingredients. |
| CBD Dosage | Specify the milligrams (mg) of CBD per bath bomb, typically 25-200mg. |
| Label/Packaging | Provide your own custom label designs for the bath bomb itself or retail packaging. |
| Quantity | Order quantities from small batches like 1000 units to large wholesale orders. |
| Ingredients | Request specific ingredients like Epsom salts, coconut oil, shea butter, etc. |
Our team will work closely with you to create custom CBD bath bombs that align with your brand image and target market. We can accommodate small test batches all the way up to mass production.
We also have other styles of cbd bath bombs wholesale and customized, you can know about it.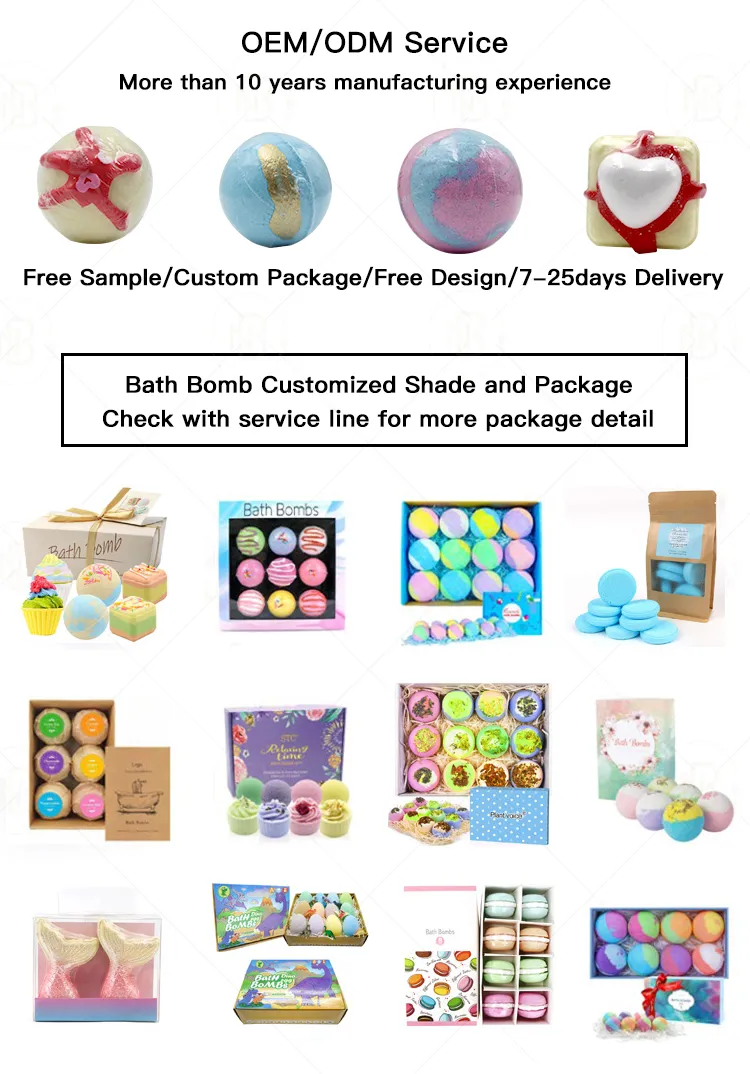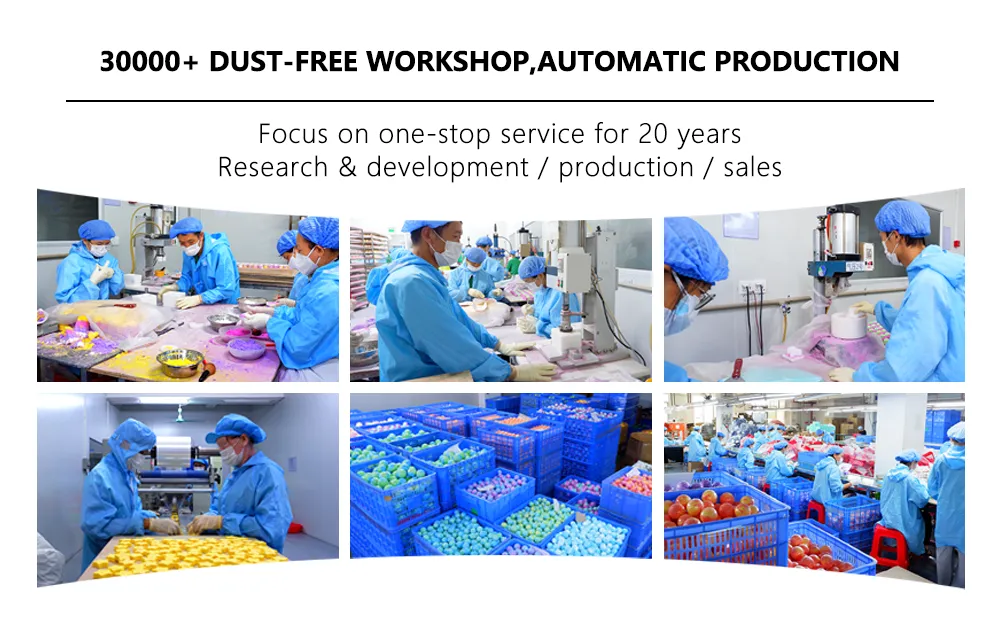 ▶27 years of experience in the production of skin care products and beauty products, with over 500+ products.
▶Our factory has its own team to research, design, development, produce and sell.
▶Our factory currently has multiple fully automatic production lines and supports private label customization.
▶We have passedISO9001, GMPC ISO22716, GMP US FDA, SMETA certification, etc.
▶Our Factory covers an area of 40 000 square meters, having more than 200 employees. With 14 automatic production lines, we can produce 20,000 sets of products daily.
▶The delivery guarantee. Assurance of delivery speed, cooperate with international express.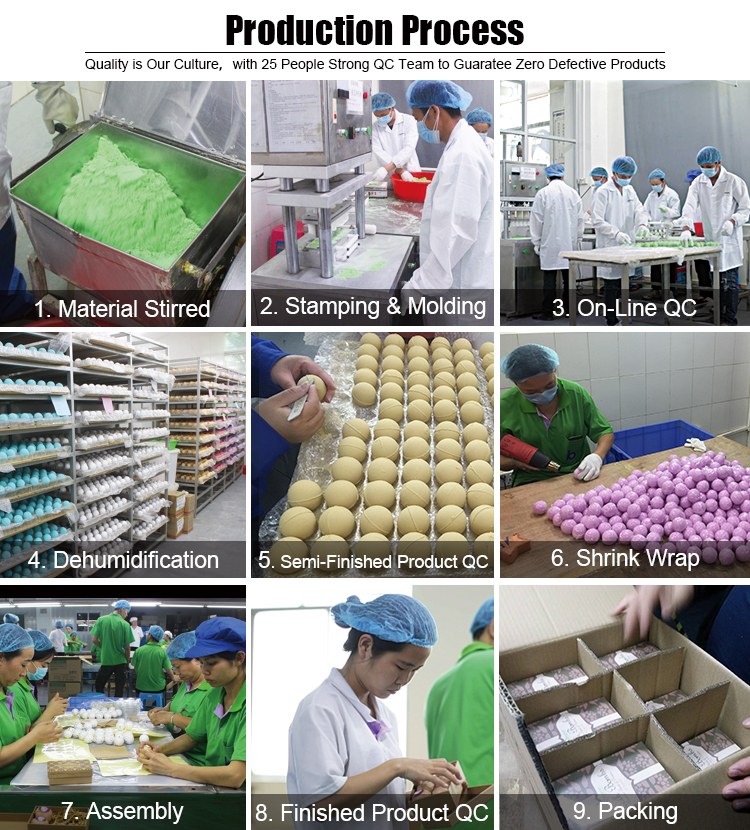 FAQ
Q: Do you support sample service?
A: Yes, we provide sample service, the sample quantity can be 1-5pcs.
Q: Are the sample free?
A: Usually samples are not free. But we will deduct the sample fee for you in your subsequent order, so it is free.
Q: Are your products effective and safe?
A: Yes, it's safe and effective, We choose safe materials and could to the cosmetics of the standard of most areas and countries.We have done a lot in the R&D stage to get the clinical data to confirm our product is effective
Q: Can I have a private label?
A: Yes, of course, you can make your own private label and package, if you need to design the packaging, we also have a professional designer to serve you.
Q: Are you a factory or a trading company?
A: We are a factory who have 27+ years of experience in OEM and ODM.Can customize to meet your specific needs.