The foam is rich and colorful, especially the color does not remain and not stain the bathtub.
Handmade, usually the best.environmentally friendly, does not pollute the earth, but also because it is handmade, error range(10g-20g).
Dropping a rainbow bath bomb in the warm water, it will dissolve immediately and you will get a fizzing effect in seconds. Bathing could be a funning.
Our natural bath bombs kit was made with natural ingredients. All ingredients are kids safe. No artificial flavors are contained.No dye!Vegan!Gluten-free!No Phthalates! preservative-free!
As your request

Weight/Color/Fragrance/Package/Logo/Size

Period of Validity

24 months

Storage

Please store in a cool place and avoid direct sunlight

Caution

1. For external use only. Keep out of reach of children

2. Do not use when body part in contact has external would.

Application

Body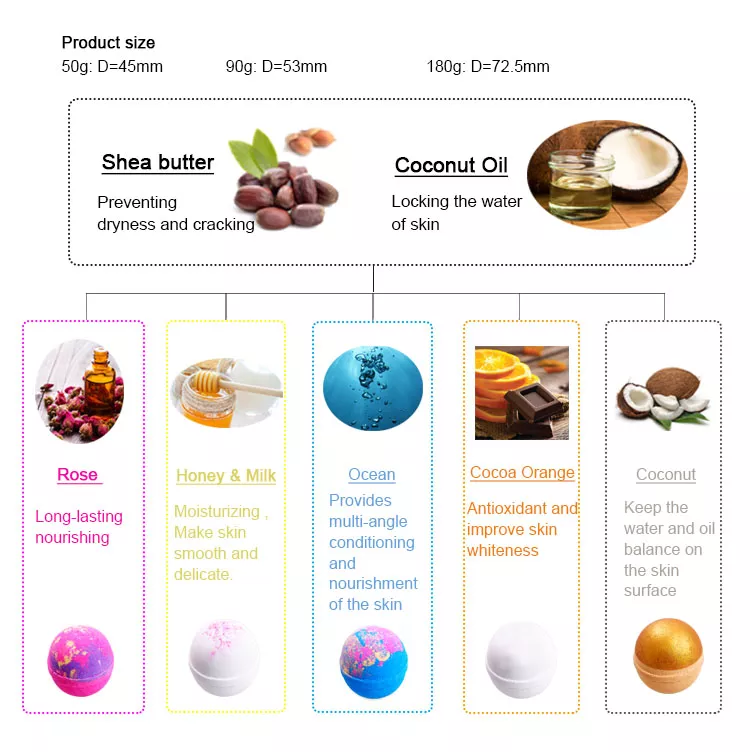 Using Directions
Simply drop one bath bomb in your bath tub for an instant fizzing sensation whilst providing a cleansing experience.