Each Dino Egg Bath Bomb is handcrafted with care and attention to detail. As it dissolves in water, it reveals a hidden treasure - a surprise dinosaur toy! Watch as the bath bomb fizzes and releases captivating colors, creating a mesmerizing sensory experience for your little ones.
Our Dino Egg Bath Bombs are made with high-quality, skin-friendly ingredients that are gentle on the skin. They produce a mild and soothing fragrance that adds a touch of relaxation to the bath time routine. Kids will love the excitement of waiting to see which dinosaur toy they discover inside each egg.
We offer fully customized private label dino egg bath bombs. Customize dinosaur toy selection, egg colors/scents, and packaging. Perfect for kids brands, birthday parties or dinosaur themes!
| Specification | Details |
| --- | --- |
| Product Name | Dino Egg Bath Bombs |
| Base Ingredients | Baking soda, citric acid, oils |
| Egg Shape | Oval dinosaur egg shape |
| Egg Size | Standard 2.5" diameter, or custom size |
| Dino Toy Inside | Small plastic dinosaur toy sealed in center |
| Scents | Tropical, fruity, or floral fragrance |
| Egg Colors | Greens, blues, browns, custom colors |
| Packaging | Clear or printed egg carton |
| Labels | Custom dino-themed label |
| Order Quantity | 100 - 100,000 pieces |
| Lead Time | 15-20 days production, 5-7 days shipping |
| Payment Terms | 30% deposit, 70% balance before shipping |
Please let me know if you need any other details on customizing dinosaur egg bath bombs with toys!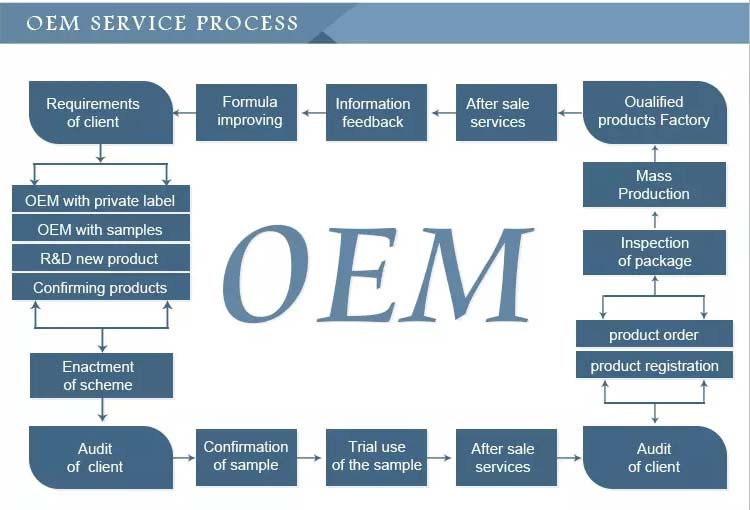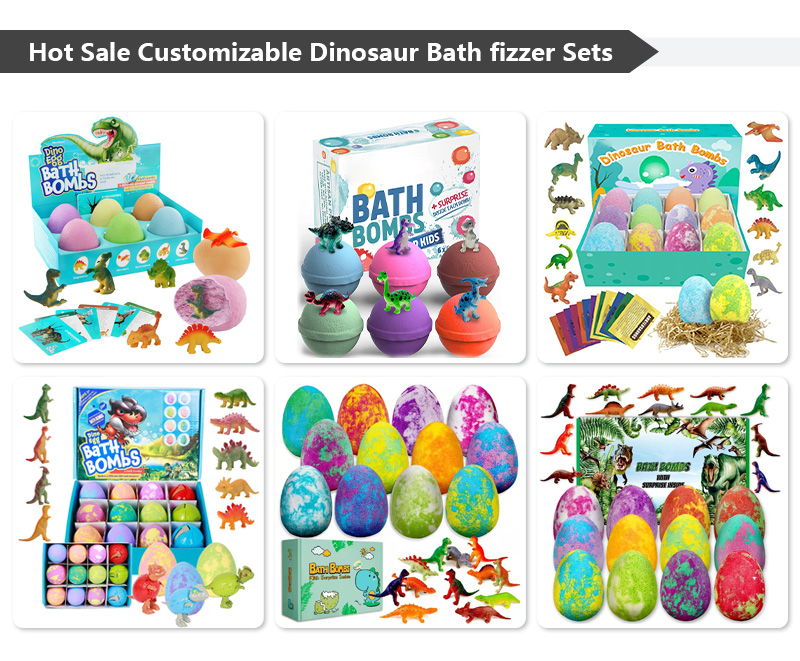 If you are very interested in wholesale Dinosaur Bath Bombs, some of these styles you may also like.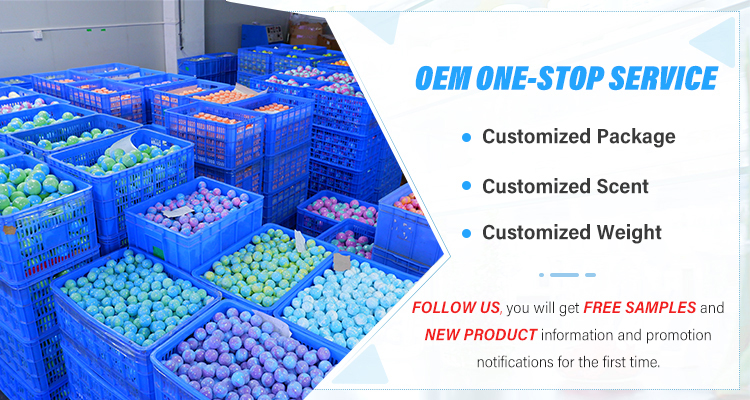 FAQ
1. Can you do custom bath bomb branding?
We are an oem bath bomb factory, we can help you with sampling and formulation, sourcing and sourcing of raw materials and packaging materials, work design.
2. Do you have other packages? Because I don't like the packages you guys are offering right now.
Yes, we can change other packages according to your requirements. We will introduce some others to you first, or we can design according to your drawings.
3. Are you a bath bomb manufacturer or a trading company?
We are a professional manufacturer with more than 300 workers in Huizhou, China.
4. What is the MOQ for your OEM products?
Minimum order quantity per item is 1000.