You throw donuts in the bathtub! Are you crazy? Don't worry, it's a bath fizz balls. This doughnut bath fizz balls can not only bath, but also add fun. I'm sure you'll like it.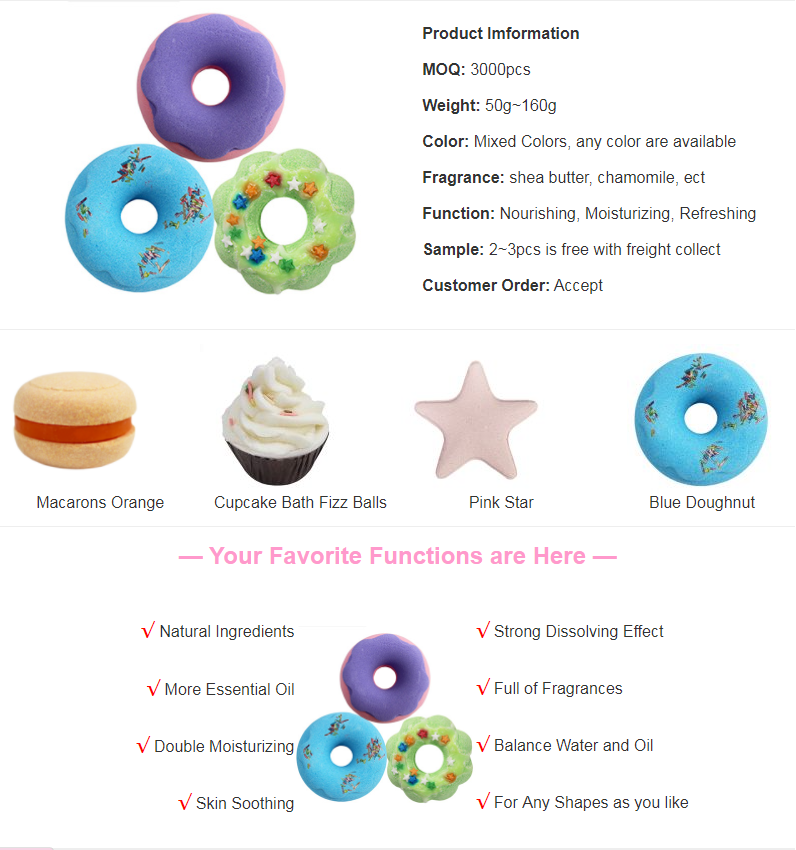 FAQ
Q1:What's the MOQ for customize the box and label for the bath bomb Christmas Gift set?
Our MOQ is 1000sets for whole Chirstmas Gift set
Q2:Can you customize 3 different scents for 1 bath bomb, like APPLE+Julie+Vanilar in a bath bomb?
Yes, we can add 3 different scents.
Q3:Can I do a strawberry shape in 150g?
Yes, but we have exsiting mold for strawberry and in 150g, do you like our exsiting mold?
Q4:Can I print Paraben Free on my package?
Yes, our products are Paraben Free