Main Ingredient

100% SAFE ORGANIC INGREDIENTS - All ingredients are made from organic Grape Seed Oil, Shea & Cocoa Butter, Organic Coconut Oil and etc. Without any stimulation or adverse reaction, will not cause any skin injury.

Function

Relaxing Aromatherapy, Moisturizing Hydra, Firming, Nourishing, Luxury, Amazing

Olume

100g bath bombs Balls packed in Handcrafted Gift Paper Box

Packing

Standard box like the picture shown, or if you need custom your logo box, pls contact us.

Colors & Fragrance

Ocean, Eucalyptu, Mango, Green-apple, Sweet-orange, Lavender, Lemon, Vanilla, Strawberry, Chamomile, Rose, Coconut. Bubble SPA baths of different colors will bring you a different experience. (color and fragrance can be customized,pls contact us)

Application

Best for bathing time with Relaxing Aromatherapy.Best Gifts for Lovers, Parents, Friends, Kids and parties, Christmas Gift Bath Bombs Kit.

OEM/ODM

Accepted.
Services for Formula, Ingredients, Size, Package design, Logo and Label Design.

Advantages

20+ Years Facotry, Small MOQ Accepted, Ready To Ship Products. Private Logo available.

Sample

You can order samples directly, or pls contact us for free sample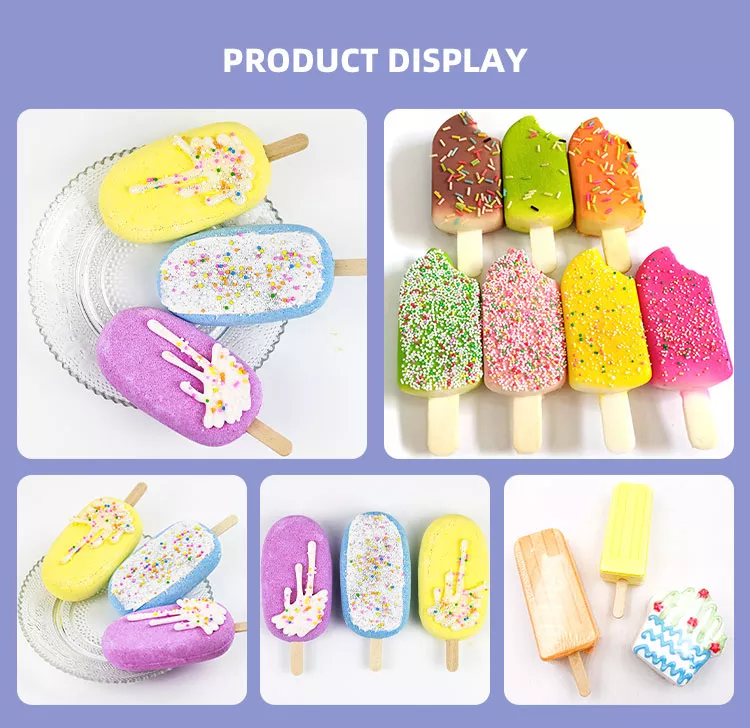 How Does it Work?
The "bomb" aspect of a bath bomb is the fizziness. But what's going on in those spheres that make them so fizzy? Two of the key ingredients to a bath bomb are citric acid and sodium bicarbonate. You might also know sodium bicarbonate by its more common name, baking soda. These two ingredients are what cause the impressive and delightful fizz when the bath bomb enters the water.
When sodium bicarbonate (NaHCO3) comes in contact with water, the sodium (Na) molecules break off from the bicarbonate (HCO3). At the same time, the citric acid is dissolving, with a single hydrogen ion (H+) separating from the rest of the molecule. When the released hydrogen ion from the citric acid encounters the bicarbonate from the baking soda another reaction happens! This time, carbon dioxide (CO2) gas is released as one of the end products. The carbon dioxide forms bubbles in the soap and bath water, and rushes to the surface with a delightful fizz.