Our Kids Bath Bomb With Small Toys Inside offers a unique and thrilling bath time experience for children. As the bath bomb dissolves in the water, it reveals a hidden small toy, adding an element of surprise and delight. Bath time becomes an adventure filled with anticipation and discovery.
Our factory accepts OEM and ODM orders,including design,logo,box customization,because we have a professional R&D team to support you.
Customization details
Product name
150g bath bomb with toy inside gift set
Ingredient
Organic Shea Butter, Vitamin E oil 400, Baking soda ( NaHCO3 ), Citric Acid ( C6H8O7) , Sunflower Oil, Premium salt,essential oil
Shape
bath bomb ball
Weight
6 Pcs /set, 150g a set
Color
Pink ,Purple ,Yellow ,Orange ,Blue ,Green ,White
Fragrance

Rose, Lavender, Green Tea, Chamomile, Sandalwood, Eucalyptus, Tea Tree, Apple, Orange, Lemon, more than 120 type fragrance
Service
1)OEM/ODM

2)Raw material Purchase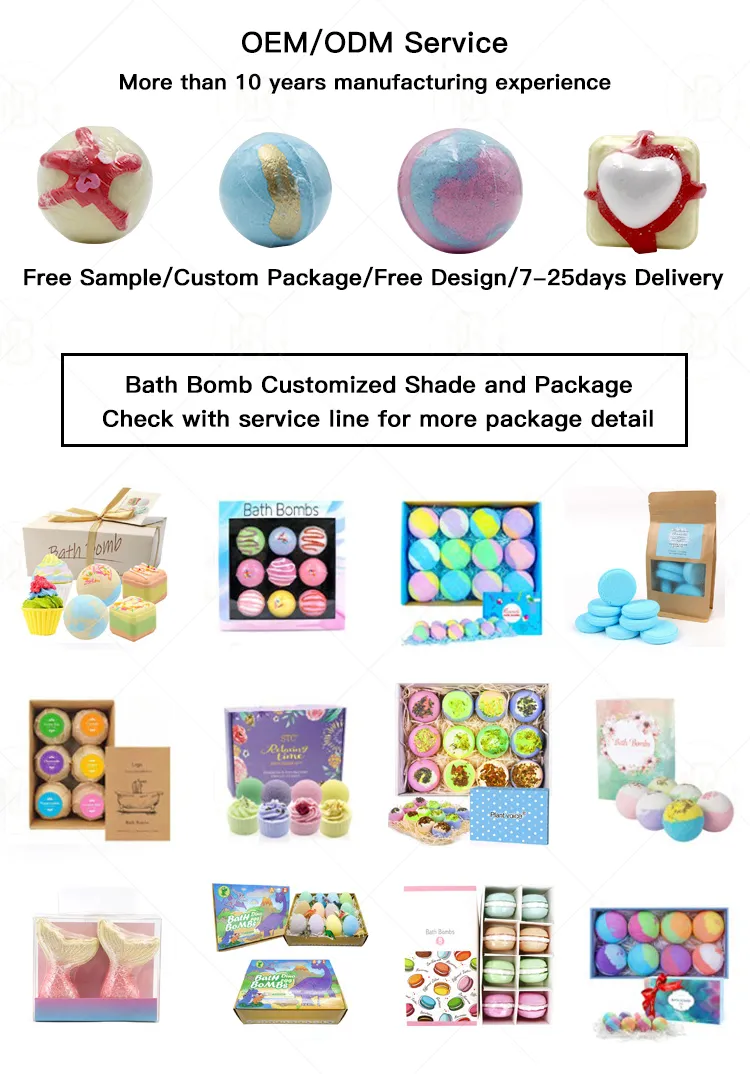 I'd like to recommend some of the popular bath bombs for children on our website, Our handmade, all-natural children's bath bombs quickly dissolve to create abundant, skin-safe foam for kids.
1, Fill the bathtub with warm water.
2, Drop one Kids Bath Bomb With Small Toys Inside into the water.
3, Watch as it fizzes and dissolves, releasing vibrant colors and pleasant aromas.
4, Excitedly discover the small toy inside as it is revealed.
5,Let children play and enjoy the sensory experience in the bath.
6, Rinse off thoroughly after bathing.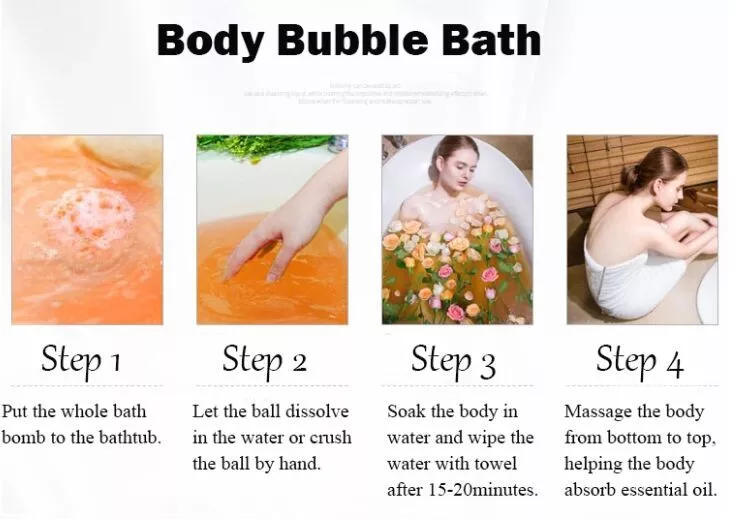 Why choose us
1. We have 27 years of experience in the beauty and personal care industry, including 20 years of export experience.
2. Our factory has more than 70 professional equipment and machines, and the two factories add up to more than 20 production lines.
3. We can provide a full range of customized services. As long as you contact our salesperson through the link below to put forward your customized needs.
4. In terms of product quality, you can rest assured. Because we have a mature quality inspection team for 15 years.
5. We have participated in many large-scale offline beauty and personal care industry exhibitions. For details, please refer to the store homepage.
6. We have a product development team with 15 years of mature experience and unique technical formula.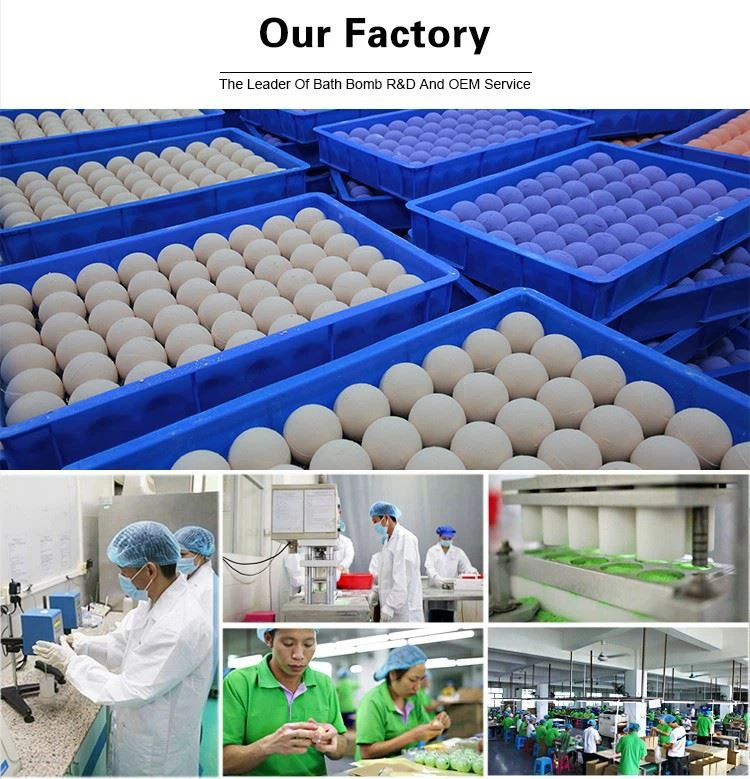 FAQ
Q: What about your delivery time?
A: If you need OEM/ODM, About 40 days;
B: Order products under our brands, If order products under our brands, The fastest is about 7-10 days, and the delivery time is within 3 days if with stock.
Q: What kind of certification do you have?
A: We have certification for products, and we are an ISO 22716-2007/ISO 9001- 2008/GMP certified bath bomb factory, At the same time, different certificates can be provided according to the needs of customers.
Q: What about your payment terms?
A: By T/T, 30% prepaid, balance against the copy of BL, Support multiple payment methods; online payment, customs inspection services can be provided, Safe and guaranteed.
Q: Can I have our logo on the product?
A: Yes, your customized requirements for color, logo, design, package, carton mark, etc.