carefully selected bath bombs set for men including sandalwood, peppermint, lemon-grass-orange, green tea, aloe vera, jasmine, eucalyptus and vanilla. long fizzing and with a strong smell for the best experience he deserves. time to relax the muscles and let tensions fade away!
each men's bath bomb uses aromatic essential oils to improve the health of the body, mind and spirit. vitalizes the body, balances the mind, soothes the skin, relieves aches and stress, relaxes and soothes sore muscles and leaves the skin soft and full of moisture.
surprise your boyfriend, husband, father, friend or co-worker. The only exquisite and high quality gift box packaging you will find and the best manly gift for Christmas, birthday, Valentine's Day, Father's Day, parties, weddings or anniversaries.
our luxury fizzers combine authentic, pure essential oils and organic ingredients to create the perfect bath experience. No harmful chemicals or colors. Enjoy the strong moisturizing effect of Shea Butter and create you own Spa!

If you are looking to make mens bath bombs, then simply make them as you normally would, with the base ingredients of Citric Acid and Baking Soda.
You might want to think beyond this, with how much you want to use for creating bubbles, but don't worry, guys like bubbles as much as woman.
Where you might want to differ is in the color or especially the scents from essential oils, but do not presume that a man doesn't want muscle relief or stress relief from Lavendar or even if they don't wan't to carry the scent around after.
Single ball has no independent outer box, it is packed in envelope bubble bag, and the outer box can be customized for large

quantities!

Uneven skin tone, dull, pigmented skin.

Fill the bathtub with water, and then put the bath salt ball in the water. It can also be used to soak your feet.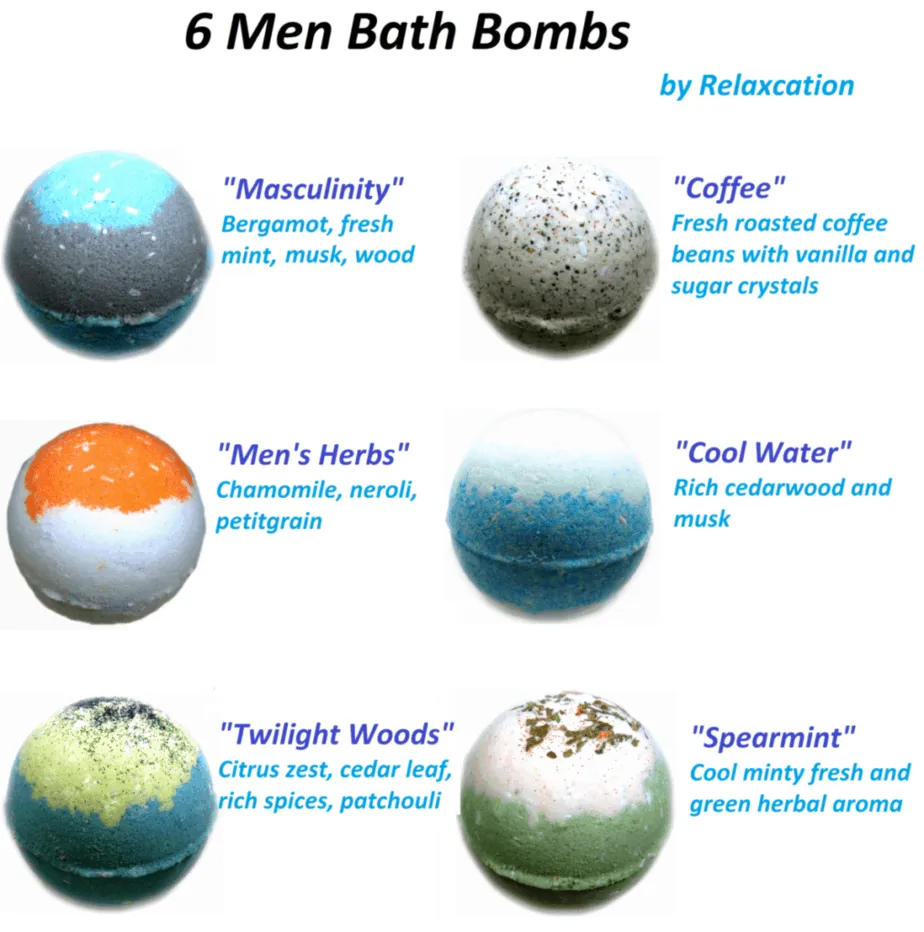 BodyNurse as a excellent bath bomb manufacturer and bath bomb supplier with more than 27 years of experience in the personal care and beauty field, mainly produces various bulk bath bomb wholesale supplies. Such as dried flower bath bombs, built-in toy bath bombs, crystal bath bombs, rainbow shower gel bombs, fruit bath bombs, streamers, etc. For bath bombs, we accept OEM ODM request. Besides bath bombs, we can also accept OEM designs for soaps, shampoo gels, masks, body lotions, etc.
---
1) OEM &ODM are welcome
You can use you own brand or ous, If you use our brand our professional design team will help you design the packaing and products,such as the bottle,shape logo and carton.Our research team will research new formula according to your markets.
2) bath bomb free sample will be provided
Usually we provide lable bath bomb, free samples for you, while you afford the shipping fee charge of samples.But the bath bomb free sample need new mold, you will afford the mold charge, and after you make an order the fee will return to you.
3) Welcome to visit our bath bomb factory.
When you come to our bath bomb factory we will arrange car to pick you up and help you book the hotel. If you want to visit the local scenic spot,our colleague will accompany you.
4) After-service
1) In production and after delivery,we will track on time and tell you the goods situation.
2)When the goods arrived,if you find any design and quality problem or different from the samples,we will find the problem and solve it with you.