bath salts are rich in minerals, nutrients and crystals of extracts, which can effectively achieve the effect of skin care and beauty, and the trace salt in bath salts can effectively promote skin metabolism, effectively sterilize, reduce inflammation, remove the skin oil and shrink pores, making the skin more delicate and smooth.
Product Name

Natural Aromatherapy Epsom Bath Salt

Weight

697g

Color

Rose, Pink, Yellow, Blue, Green, Purple

Function

Increase the pleasure of bathing. Deep cleansing and relax the body.
Rich foam, easy to dissolve once meet water.
Remove body's dirt and exfoliating.
Lasting fragrance.

Efficacy

Exfoliate, moisturize and purify the skin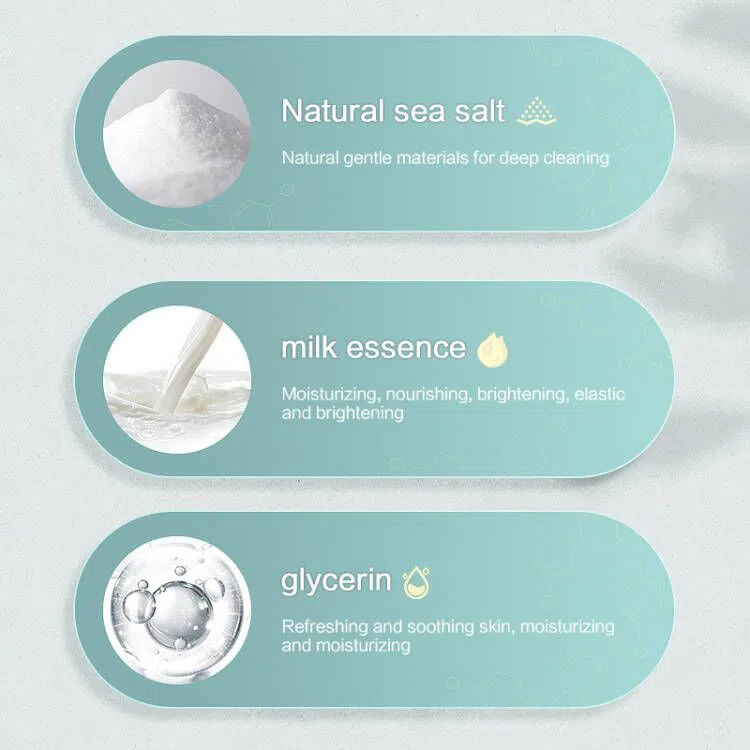 The benefits of using bath salts:
The epsom bath salt packaging is infused with contain lavender essential oil, minerals, herbal extracts and cleaning factor as well as aromatic bath salt –sea salt and lavender bath and body works the powerhouse combination promote a wide array of health benefits.
Epsom salt for bath can promote metabolism, can clean deep skin, eliminate inflammation, and disinfect, quickly heal small wounds, eliminate excess oil and cuticle, repair irregular skin, astringent large pores, and long-term use can make the skin become soft and delicate.
Each bags of Sea Salt Bath are generally added with various glycerin, which can allow us to bathe in the fragrant aroma while taking a bath. These aromas can soothe nervous emotions, relieve stress, and also regulate sleep quality.