bath salt is enriched with Mediterranean sea salts with flower petals and add the fragrant essential oils to deeply nourish the skin while instantly relaxing tried muscles and leaving the skin softer and smoother.
Product Name

Natural SPA Bath Salt

Weight

100-500g

Color

Pink and White

Function

Increase the pleasure of bathing. Deep cleansing and relax the body.
Rich foam, easy to dissolve once meet water.
Remove body's dirt and exfoliating.
Lasting fragrance.

Use

Body bath, foot bath, shower and take a bath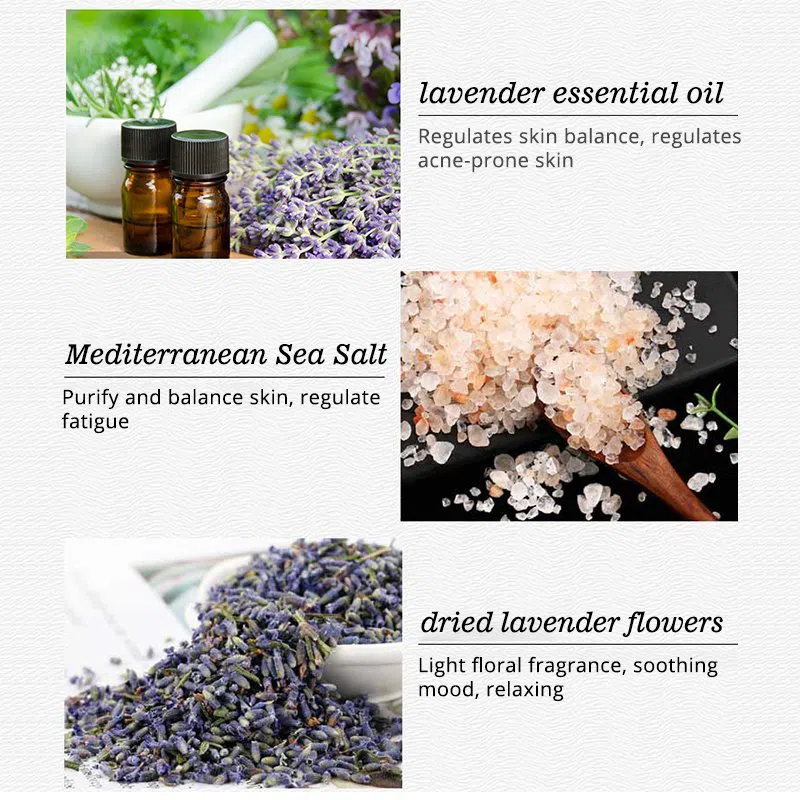 Why we love use bath salt?
The bath salt are great for aches and pains and they also help to beautiful your skin, regulates skin balance , regulates acne-prone skin, bath salt have many advantages and are very popular with the public. People prefer to use bath salts for skin care rather than body wash.
The bath salt infused with dried lavender and marigold flowers
Dried lavender flowers has light floral fragrance, soothing mood and help to relaxing.
Mediterranean Sea salt ,Aromatherapy massage
Purify and balance skin , regulate fatigue. Deeply nourished the skin while soothing tried muscles instantly relaxes and leaving skin softer and smoother.
Lavender essential oil
Regulates skin balance, regulates acne-prone skin.