New Bath Toy Set products manufacturing in China, with stylish and cool design emerge. Source new and latest Bath Toy Set products in 2022 from credible China manufacturers, suppliers and factories.

This product is very popular with children. There are all kinds of interesting toys in the bath bomb so that children can play while bathing.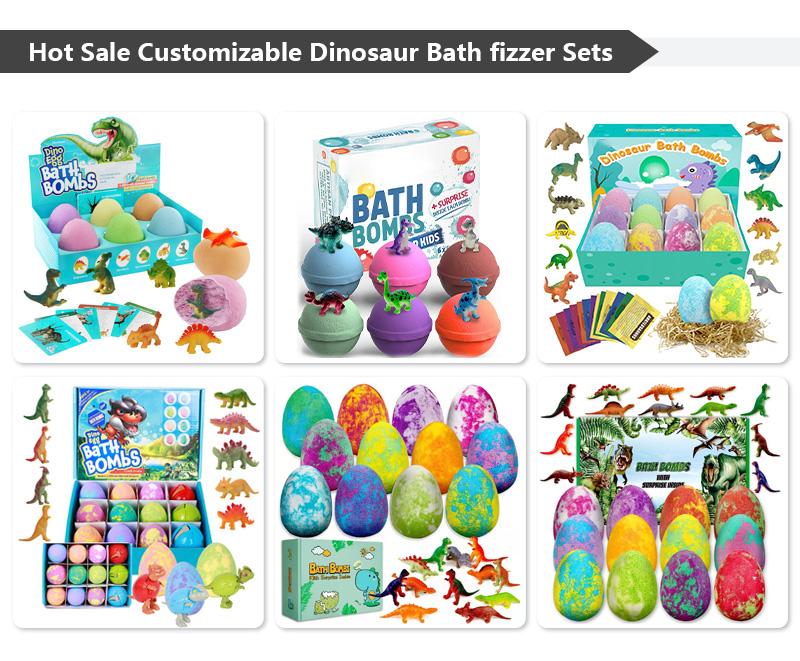 About this item
SURPRISE TOYS INSIDE: Each of our Bath Bombs For Kids with Toys inside, watch for which toys inside after fizzing. Our Surprise Bubble Bath Bombs are a gift within a gift - when the bath bomb fizzes out, they have a fun toy to remember what is sure to be one of their favorite gifts.

ORGANIC INGREDIENTS: Our bath toys bombs use organic scented Essential Oils, Butyrospermum Parkii (Virgin Shea & coco Butter), Clays, Coconut Oil, Epsom salt, Certified Organic Sustainable Palm Oil, Water, Sodium Bicarbonate (Baking Soda), Citric Acid, ensure that they are KID Safe, leave your skin hydrated and moisturized.

HAND-MADE BATH BOMBS, NO TUB STAINS: This gift set contains 12 uniquely crafted aroma: Mint, Strawberry, Vanilla, Ocean, Green-tea, Violet, Lavander, Chamomile, Green-apple, Rose, Lemon, Eucalyptus. Fun colors that do not leave a oil ring around your tub. Your tub water will turn a light shade of color, but will be easy to clean.

TURNS YOU INTO THE HERO OF BATH TIME: Tired of fighting with your kids to get them to take a bath? Our big bath fizz bombs transform you from the villain to hero of bubble bath time. Turn whining into cheering with the mention of our bubble bath fizzy balls.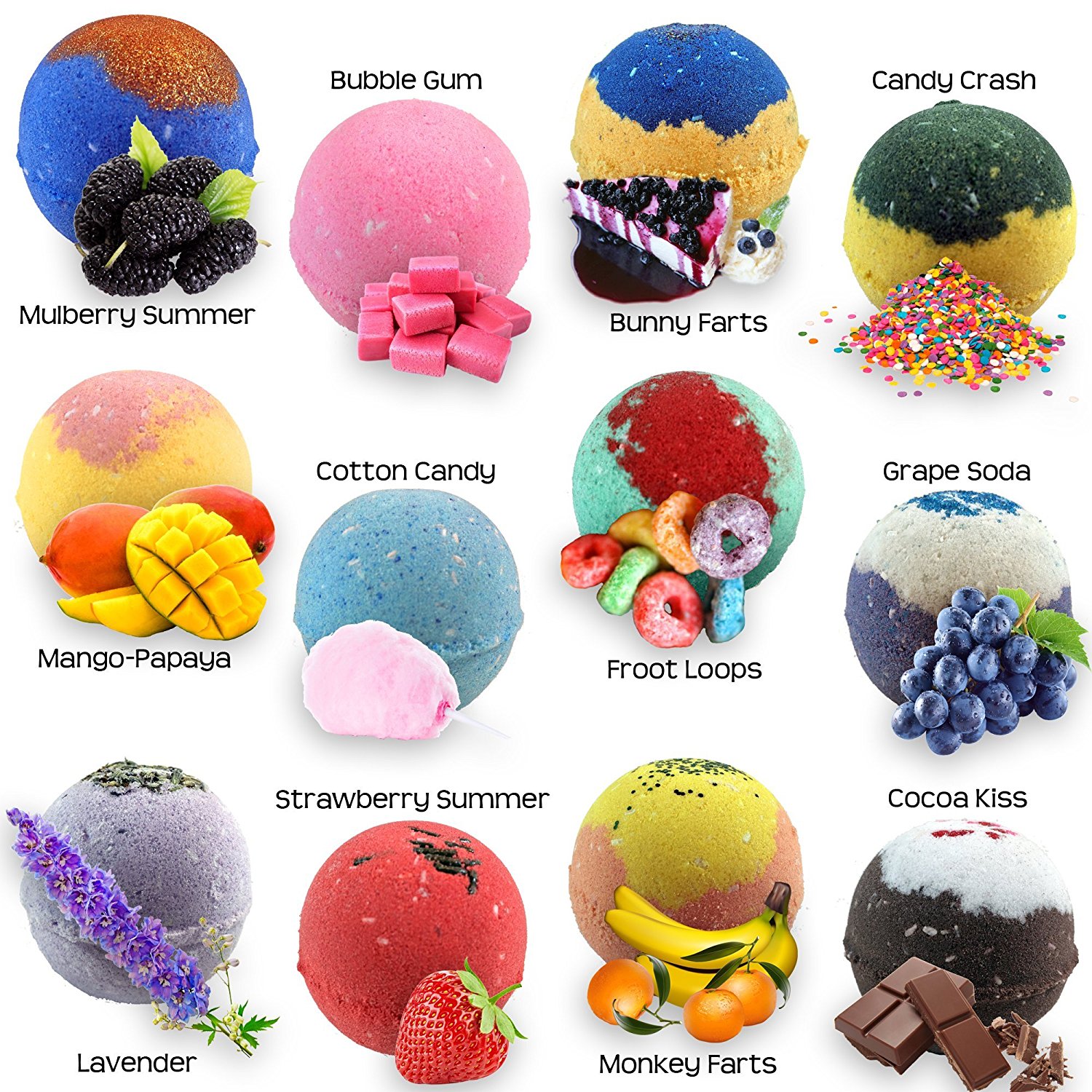 DIY Bath Bombs Gift Set - 6 All Natural Assorted Essential Oils Bath Bombs, Infused with Shea Butter and Cocoa Butter. Enjoy a Luxuriously Moisturizing Fizzy Lush Bath.
Our Bath Bombs Are Fun, Fragrant And Leave Your Skin Ultra-Moisturized!
Bonus! Our Bath Bombs Are Not Colored So They Will Not Tint Your Tub Or Skin.