6 colorful bath bombs set with different sents(different essential oil with different effect)these bathbombs makes bath time fun and relaxing also can help you sleep well.

bubble bath - once dropped in water, these bath fizzies will float and fizz, giving water a vibrant color. when held under running water, these bubble balls will create bubbles, releasing essential oils aroma and skin moisturizing shea butter.

100% natural and organic bath bombs – made with organic shea butter and essential oils, these bath ball contains no artificial flavors or colors and are safe and gentle for kids
Product Name

6 Pack of Large Bath bombs with Organic Ingredient bath bomb

Weight

100g, also can be customized

Shape

Ball and other shape can be customized

Application

Personal care, Spa, Hotel, Gift etc.

Fragrance

Fruit, Tea, Plant Flower, Milk, Candy, Chocolate, Ocean and etc.

Essential Oils

Rose,Lavender,Lemon,Orange, Bergamot, Grapefruit, Peppermint, Camomile,Jasmine,Rosemary,Sandalwood,Tea Tree, Pepermint, Clove,
Ginger, Eucalyptus, Ylang-Ylang, etc.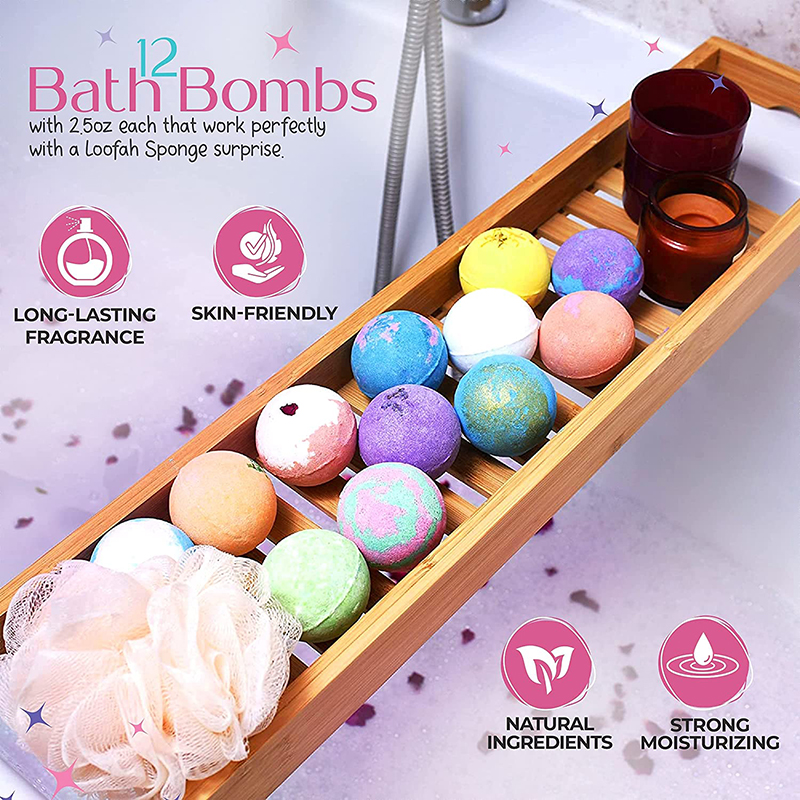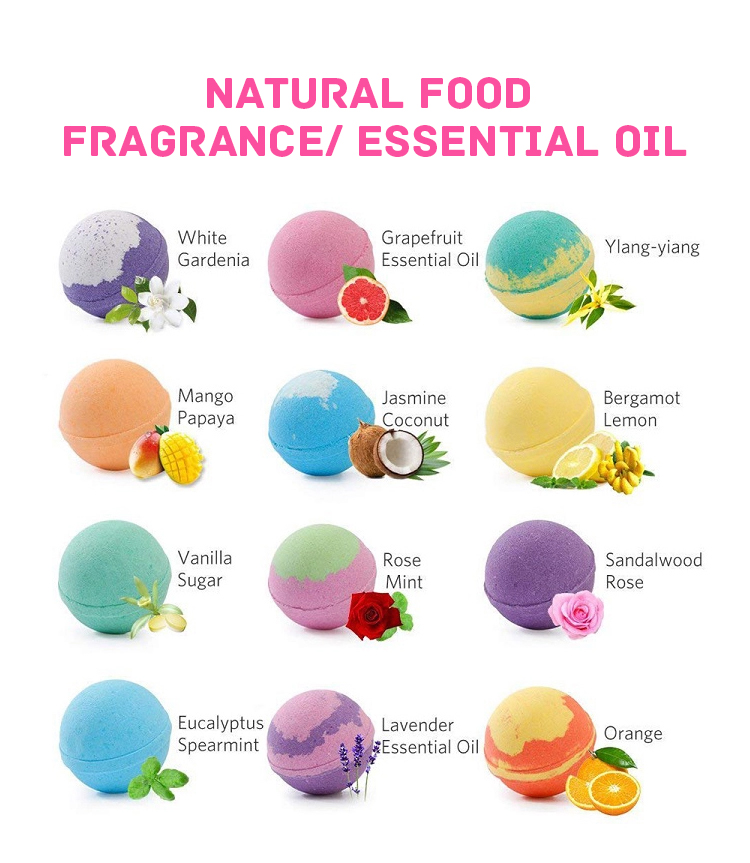 About Processing and customization
We are a professional manufacturer, which support OEM ODM , product's variety, quality and quantity. Customization products is 7 days proofing, and the specific time is subject to the actual order size!
About the delivery
Spot products can delivery within two days, and according to the size of the order, customized products generally sent DHL or your forwarder. Details can consult online customer service
About the goods
Before leaving the factory, your products are strict with quality inspection, so when you are in the signing for products at the same time, please open the box acceptance, such as product damage and other quality problems and can not be used, can contact customer service.