Our bath bombs are enriched with dried rose and lavender flowers, providing a beautiful and soothing aroma that will transport you to a state of calmness and relaxation. The petals from these flowers also contain natural oils that are great for your skin, helping to moisturize and soothe dry, irritated skin.
In addition to the natural flowers, our bath bombs also contain essential oils and other organic ingredients that provide a range of benefits. These include shea butter, which is known for its moisturizing and anti-inflammatory properties, and Epsom salts, which can help to relieve muscle tension and soreness.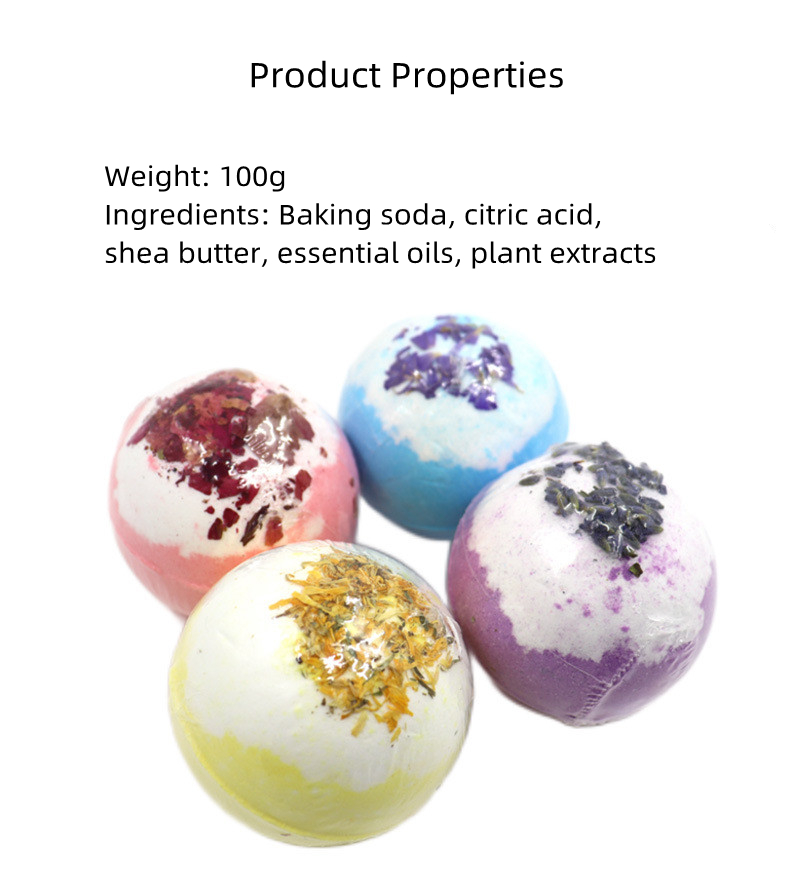 Customization details
| Customization Options | Details |
| --- | --- |
| Shapes | Round, heart, star, flower, leaf, etc. |
| Colors | Pink, purple and white color schemes |
| Scents | Rose, lavender, or combination of both |
| Ingredients | Shea butter, cocoa butter, rose petals, lavender buds |
| Dried Flowers | Rose buds, lavender buds, petals and leaves |
| Packaging | Gift boxes, bags, jars with floral motifs |
| Labels | Custom brand name, logo, label designs |
| Order Quantity | Minimum 1000 bath bombs per variant |
| Certifications | FDA registered facility, GMP, ISO certified |
Let us know your preferences for shapes, color schemes, and flower types. We'll create pretty custom bath bombs with dried rose and lavender flowers for your brand!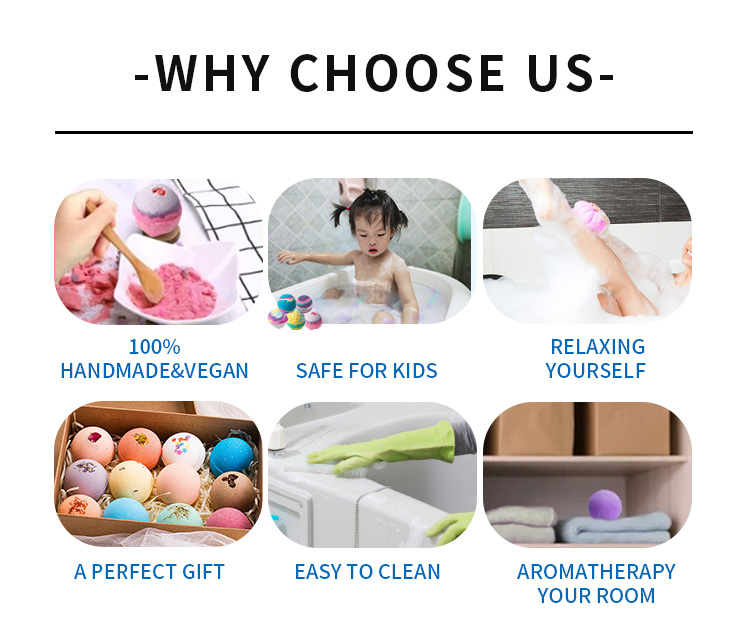 At our manufacturing facility, we take great care to ensure that our Organic Rose Lavender Dried Flowers Petals Bath Bombs are made to the highest standards of quality and purity. We use only the best organic ingredients and follow strict manufacturing protocols to ensure that each bath bomb is safe, effective, and enjoyable to use.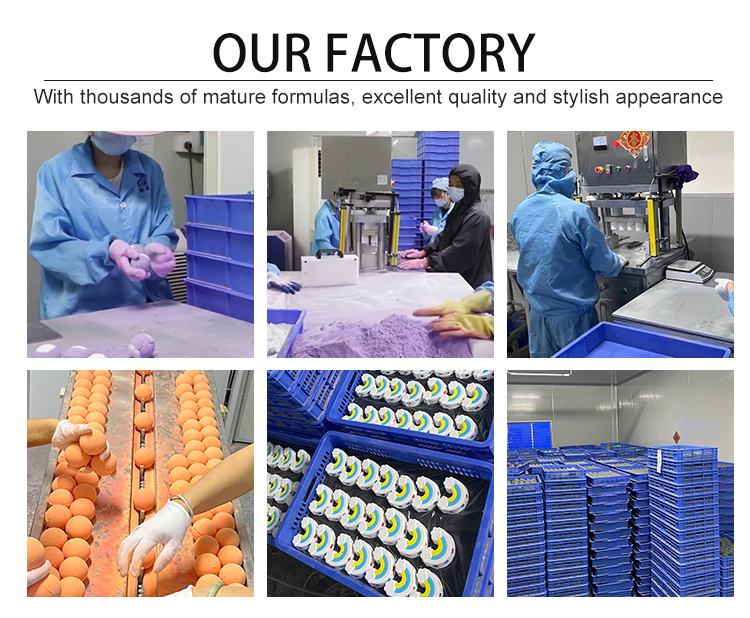 FAQ
Q1: Can you provide samples?
A: Boymay as a professional bath bomb manufaturer can provide you with free samples!
Sample shipping costs are borne by you.
After confirming the order, we will refund the fee to you.

Q2: Can you provide OEM service?
A: Yes, of course. For more details about OEM service, please feel free to contact us.

Q3: How to place an order?
A: Sample or small order: We can start ordering for you.
After approving our samples, please send us your purchase order and we will send you a pro forma invoice.