Provide one stop private label Pregnancy Bath Bombs supplier in China
Choose from our signature expecting mom scents like lavender, citrus and chamomile to aid relaxation. Or create a custom fragrance. We carefully select only pregnancy-safe ingredients.
Our Pregnancy Bath Bombs make the perfect baby shower gift. They help relieve aches, reduce stress and pamper busy moms-to-be.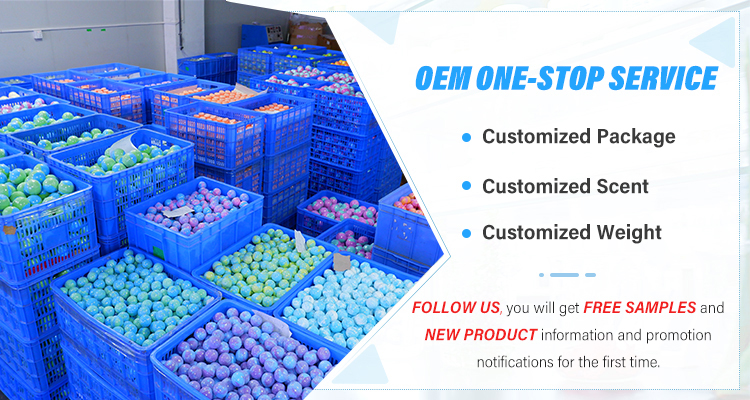 Are Bath Bombs Safe During Pregnancy?
Yes! The majority of bath bombs use pregnancy-safe ingredients. However, that doesn't mean EVERY bath bomb is made from ONLY pregnancy-safe ingredients, and so the key to using bath bombs safely during pregnancy is knowing which ingredients are considered safe are which are not.
Pregnancy bath bombs features
Pregnancy Bath Bombs are specifically designed for expectant mothers with their unique needs in mind. These bath bombs are formulated with safe and gentle ingredients, free from harsh chemicals. They provide soothing and relaxation, often infused with calming scents like lavender or chamomile. Pregnancy Bath Bombs also moisturize and nourish the skin, offering relief from dryness and itchiness. They are created to be mild and non-slippery, ensuring a safe bathing experience for pregnant women.
Pregnancy bath bombs Ingredients
Baking Soda, Citric Acid, Organic Cocoa Butter, Organic Sweet Almond Oil, Distilled Water, Organic Lemon Essential Oil, Organic Orange Essential Oil, Organic White Grapefruit Essential Oil
| Customization Options | Descriptions |
| --- | --- |
| Scent | Choose from soothing scents like lavender, chamomile, citrus or create a custom blend. |
| Color | Select a calming color like light blue, pink, yellow, white. |
| Shape | Keep the round shape or customize a different shape. |
| Ingredients | Add skin-nourishing ingredients like oatmeal, coconut milk, shea butter. |
| Surprise Inside | Optionally add a small surprise for gender reveals. |
| Label/Packaging | Provide your own mommy-to-be branding and designs. |
| Order Quantity | Minimum order is 100 pieces. Bulk discounts apply. |
| Lead Time | Please allow 1 week production time once order confirmed. |
| Shipping | We ship worldwide. Shipping cost calculated based on weight/destination. |
Please let us know if you would like to place a customized wholesale order for our Pregnancy Bath Bombs. We will provide a quotation based on your specifications.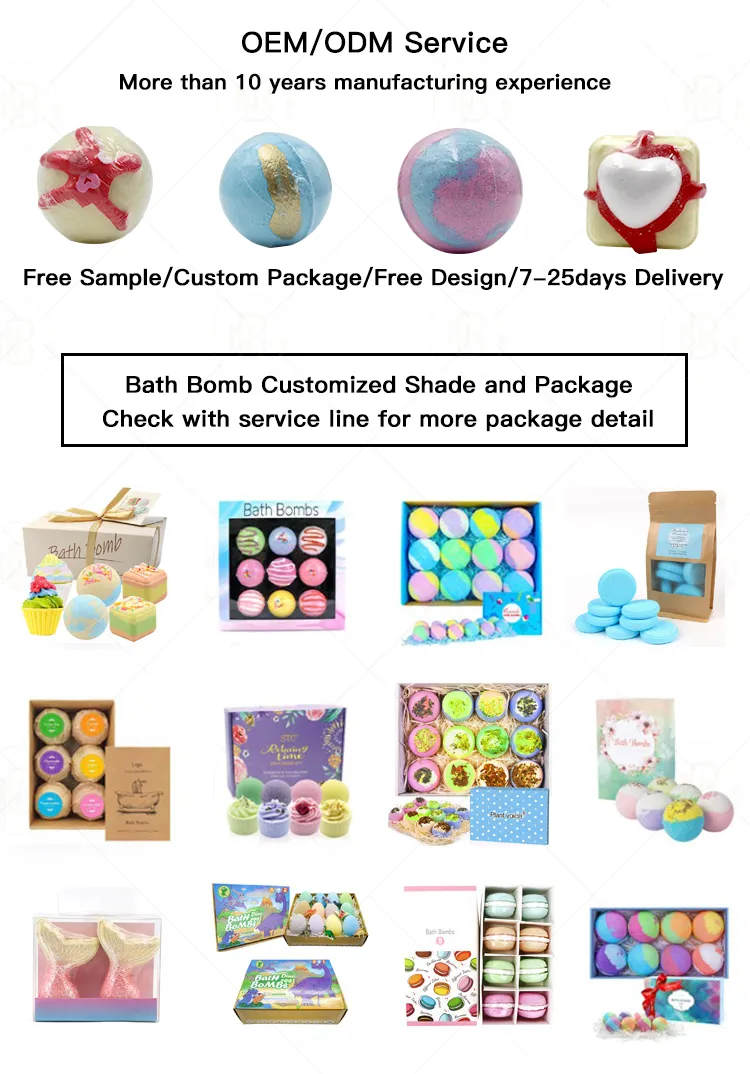 Why choosing our factory?
1. Good quality, years of bath products making experience。
2. OEM, ODM manufacturer / factory, reducing the cost and interest between trading company.
3. Guaranteed quality, delivery on time.
4. Creditable manufacturer / factory, your reliable supplier.

1. Can you do custom bath bomb branding?
We are an oem bath bomb factory, we can help you with sampling and formulation, sourcing and sourcing of raw materials and packaging materials, work design.
2. Do you have other packages? Because I don't like the packages you guys are offering right now.
Yes, we can change other packages according to your requirements. We will introduce some others to you first, or we can design according to your drawings.
3. Are you a bath bomb manufacturer or a trading company?
We are a professional manufacturer with more than 300 workers in Huizhou, China.
4. What is the MOQ for your OEM products?
Minimum order quantity per item is 1000.