Our rainbow bath bombs are handmade with quality, skin-friendly ingredients including baking soda, citric acid, shea butter, and essential oils. Each bath bomb contains 6 bright rainbow layers in shades of red, orange, yellow, green, blue and purple. The bath bombs fizzle and dissipate in water, releasing a burst of fun rainbow colors and leaving behind a moisturizing oil slick.
Choose from our selection of fresh fruity or floral scents to create your own personalized aroma experience. The Rainbow Bath Bombs turn bath time into a relaxing mini spa retreat!
We offer completely customizable options for companies interested in creating their own private label Rainbow Bath Bombs. Customize fragrances, shapes, sizes, packaging and labels with your brand name and logo.
Customization details
| Specification | Details |
| --- | --- |
| Product Name | Rainbow Bath Bombs |
| Materials | SLS-free and natural ingredients like baking soda, citric acid, shea butter, essential oils |
| Shape | Round bath bombs with 6 rainbow colored layers |
| Size | Standard 2.5 inch diameter, can customize larger or smaller |
| Scents | Fruity or floral scents, customize your own fragrance |
| Colors | 6 vibrant rainbow colors - red, orange, yellow, green, blue, purple |
| Packaging | Clear or printed PVC box with foam insert |
| Labels | Customized full color labels with your brand name |
| Certifications | ISO, GMP, MSDS |
| Order Quantity | 100 - 50,000 pieces or more |
| Lead Time | 15-20 days production, 5-7 days shipping |
| Payment Terms | 30% deposit, 70% before shipping |
Please let me know if you need any other details on customizing your own rainbow bath bombs! As the technical engineer, I'm happy to provide guidance on materials, molds, colorants, etc.
Our rainbow bath bombs feature vibrant colors, dissolve quickly, and create plentiful bubbles. You may also want to check out our other rainbow bath bomb varieties.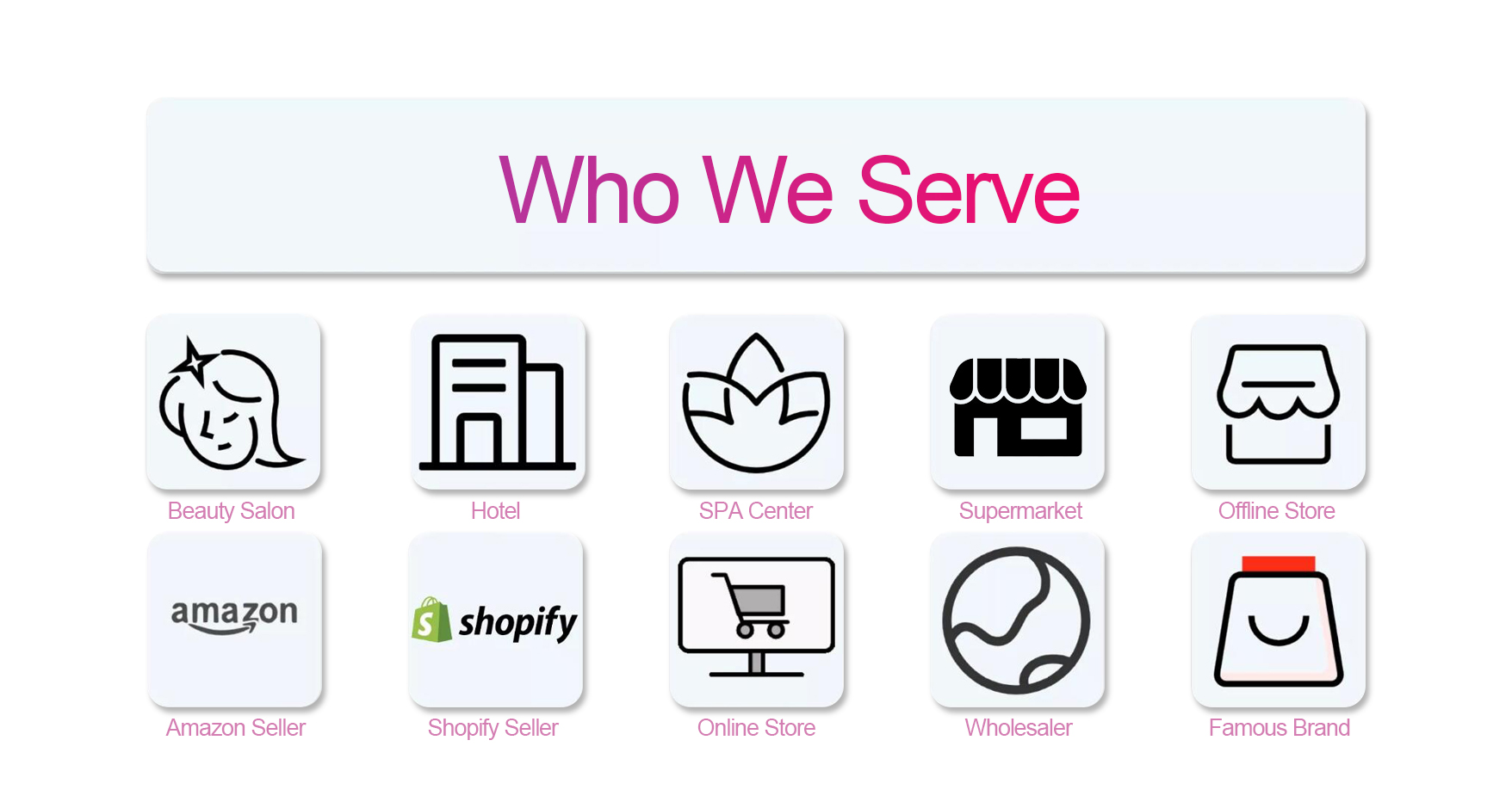 Bath bombs scent
For a gift box product, we can customize bath bombs with different fragrances for you, or you can provide us with your own formula, and we have a professional team to make different designs for you until you are satisfied.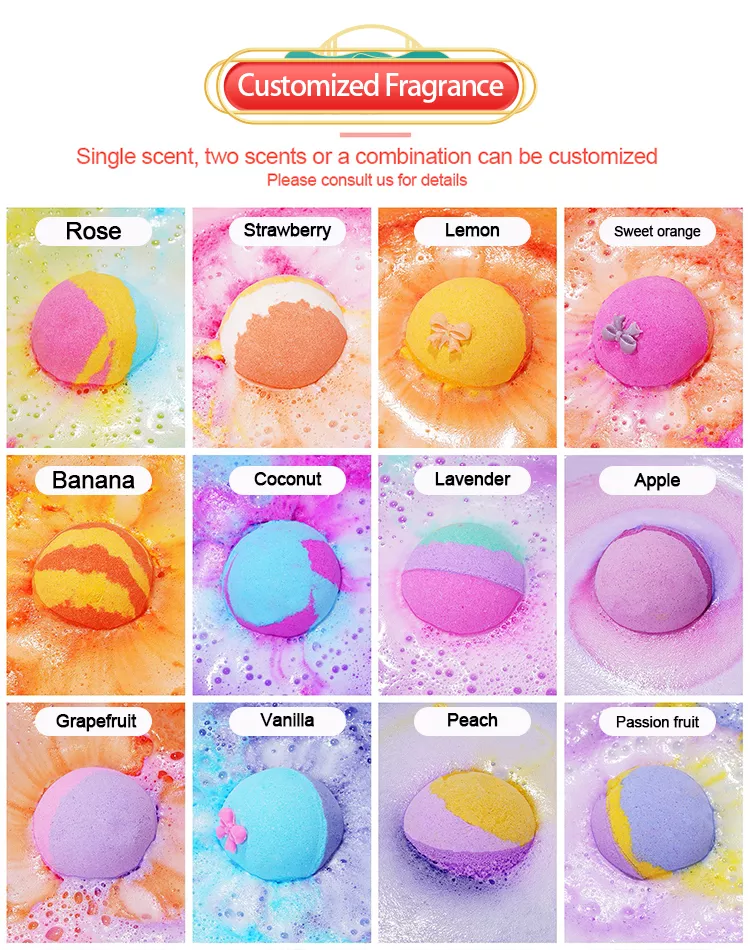 Packaging Customization
As you can see, we have a variety of holiday packaging, gift packaging, etc. for you to choose from. If you want to have a unique design, we have professional packaging designers who can serve you.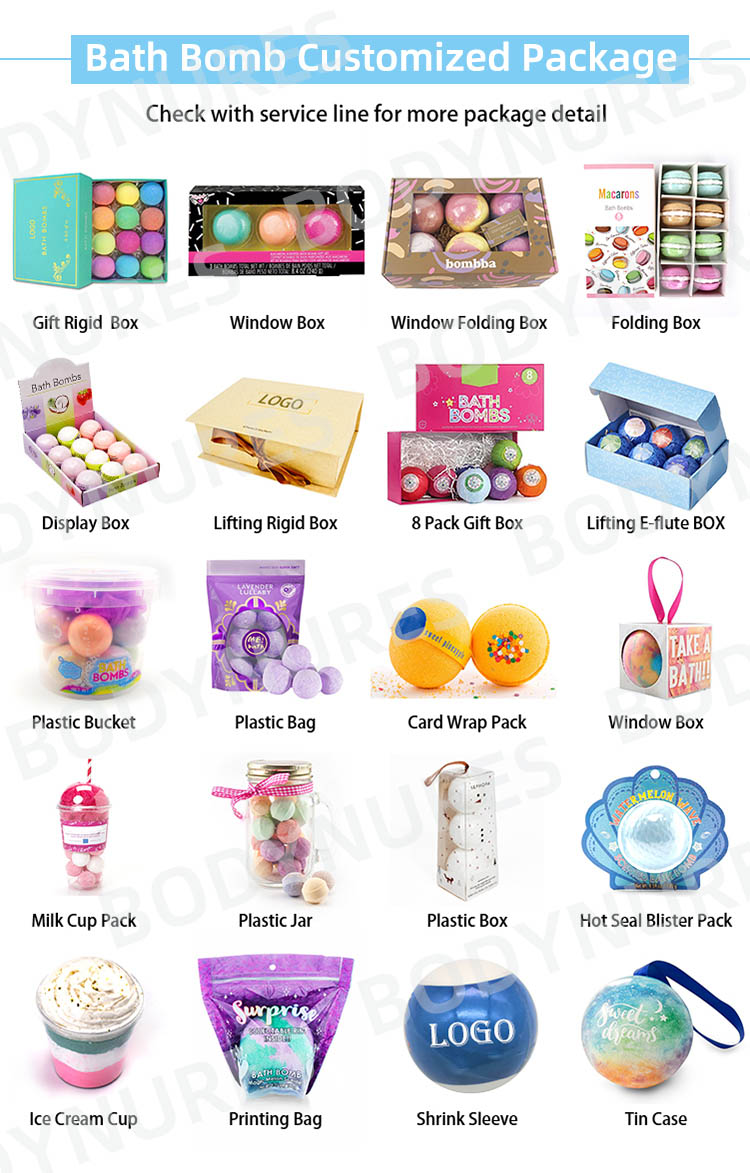 Cooperation brand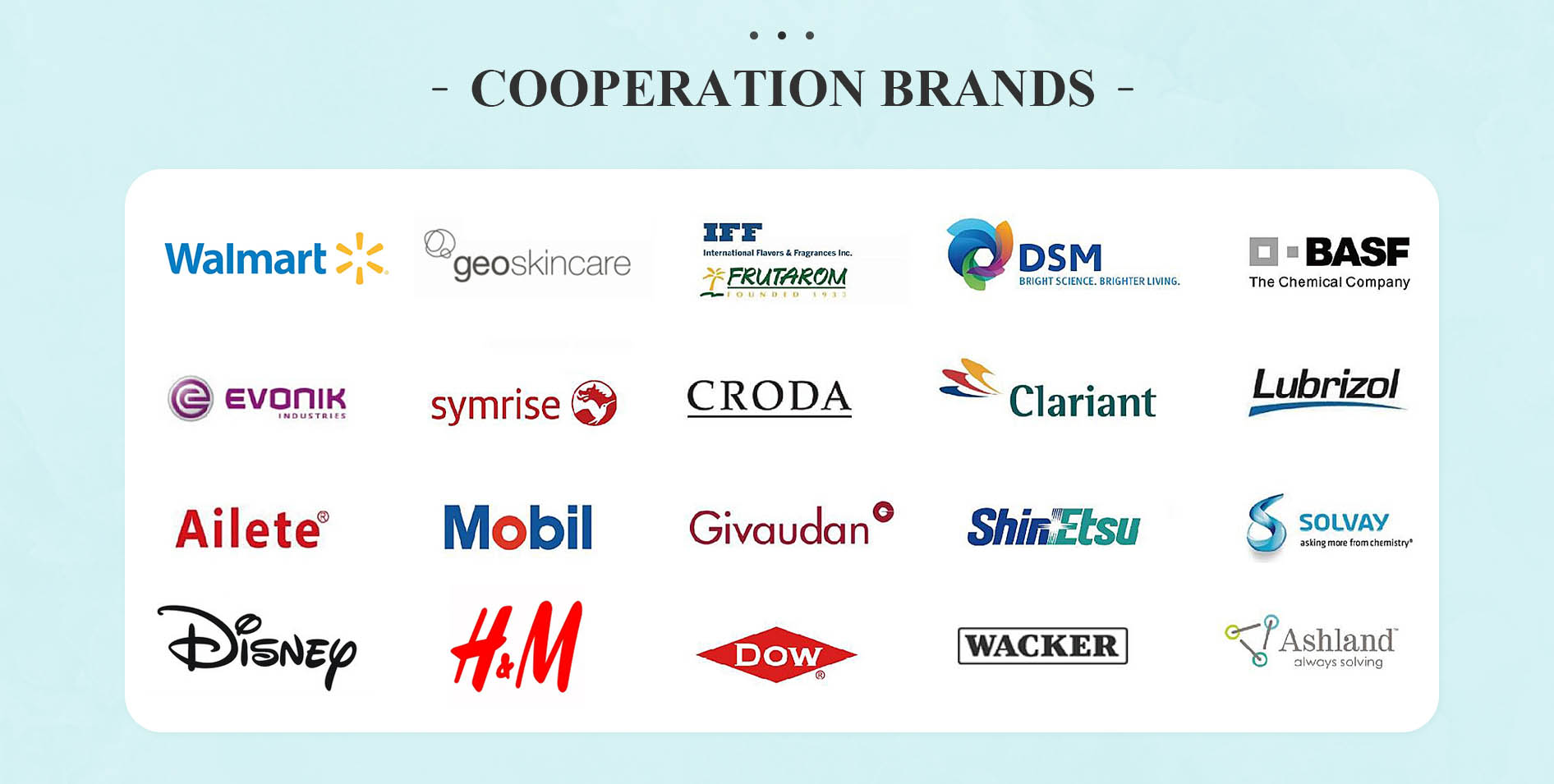 27 years of experience in the production of skin care products and beauty products, with over 500+ products.
Our factory has its own team to research, design, development, produce and sell.
Our factory currently has multiple fully automatic production lines and supports private label customization.
We have passed ISO 9001, GMPC ISO 22716, GMP US FDA, SMETA certification, etc.
Our Factory covers an area of 40 000 square meters, having more than 200 employees. With 14 automatic production lines, we can produce 20,000 sets of products daily.
The delivery guarantee. Assurance of delivery speed, cooperate with international express.