Create magic in your bath with our Rainbow bath bombs, handcrafted with natural and vegan ingredients to set the mood for a relaxing spa experience. Our Bath Bombs are tear-free and child-friendly
Made with plant-based, skin-friendly ingredients, these rainbow bath bombs will spice up your bath without staining the tub or irritating your skin. They dissolve cleanly and leave no residue.
Our Kids Bubble Bath Bombs are designed for children and adults alike, and we've carefully selected aromatic oils and natural fragrances to soothe the mind and body and provide hours of fun for everyone!
We know that moisturizing your skin is important to you, so we've added organic shea butter and sea salt to keep the moisture locked in your skin, leaving it feeling fresh and nourished all day long.
Our Cloud Rainbow bath bomb gift sets are loved by children, toddlers, girls, boys, teens, women and men for all occasions; Valentine's Day, Easter, Mother's Day, Christmas and birthdays.
Product Introduction
Turn your bathtub into a luxurious spa - our luxurious set of 24 bath bombs is infused with natural essential oils. Each bath bomb is individually wrapped and beautifully packaged for endless hours of relaxation
Soothing Essential Oils - Our handcrafted bubble bath bombs are infused with natural essential oils for a relaxing aromatherapy soaking experience. Relax after a hard day at work and fill your bath with the intoxicating aroma of our bath bombs to help relieve stress and anxiety
Highest quality natural and vegan ingredients - Our bath bombs combine pure skin moisturizing ingredients such as organic shea butter and sea salt to help your skin look radiant and feel smoother, cleaner and more nourished
Product feature and application
Product Type

Rainbow Bath Bomb

Weight

Customized

Shape

Ball and other shape can be customized

Application

Personal care, Spa, Hotel, Gift etc.

Fragrance

Fruit, Tea, Plant Flower, Milk, Candy, Chocolate, Ocean and etc.

EssentialOils

Rose,Lavender,Lemon,Orange, Bergamot, Grapefruit, Peppermint, Camomile,Jasmine,Rosemary,Sandalwood,Tea Tree, Pepermint, Clove,

Ginger, Eucalyptus, Ylang-Ylang, etc.
Product feature and application







Home Spa Treatment

Safe for Skin & Environment

100% Pure Essential Oils

Relieve muscie fatigue&moisturize your skin.

Never ever tested on animals. Safe for people of all ages and skin types.

These bath bombs also won't stain you or your tub.

Infused with 100% pure plant-based oils for a safe fragrance and an

electrifying aroma that stimulates the senses.
Bath bombs scent
For a gift box product, we can customize bath bombs with different fragrances for you, or you can provide us with your own formula, and we have a professional team to make different designs for you until you are satisfied.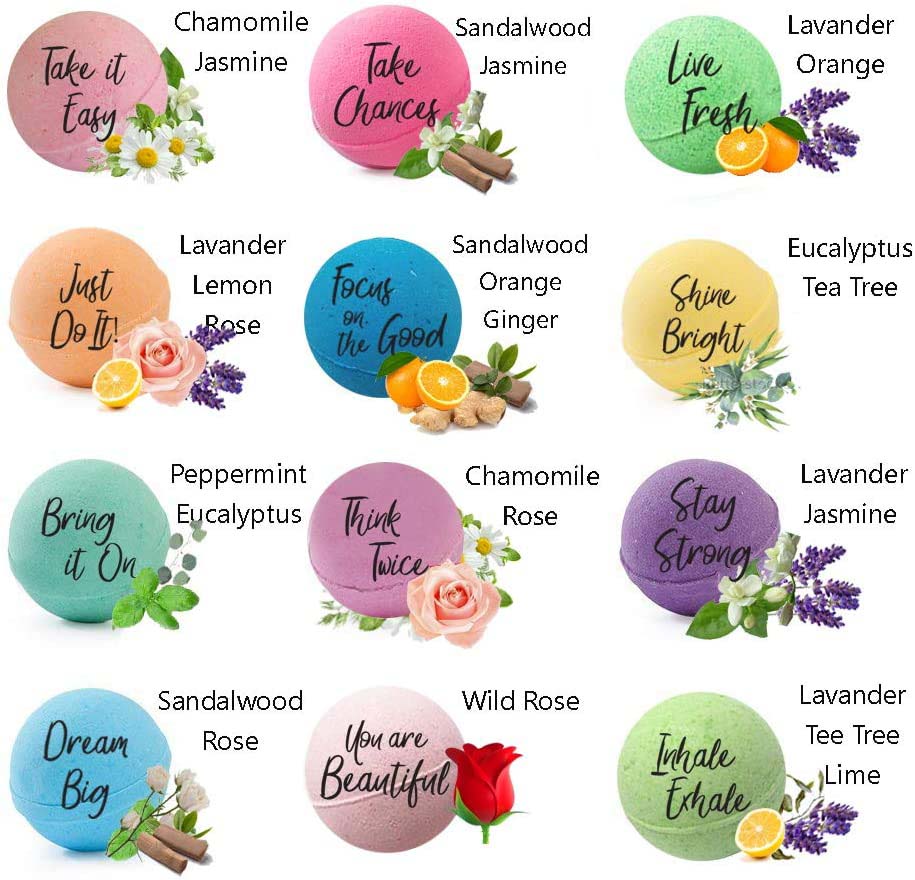 Packaging Customization
As you can see, we have a variety of holiday packaging, gift packaging, etc. for you to choose from. If you want to have a unique design, we have professional packaging designers who can serve you.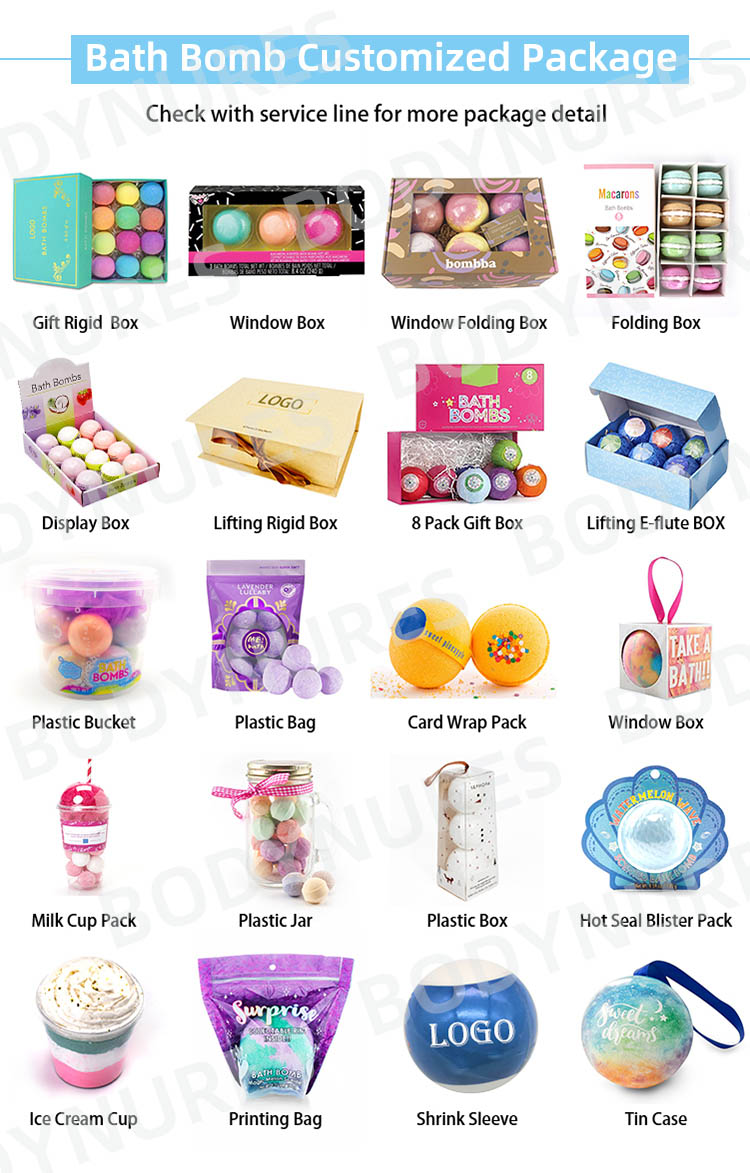 Cooperation brand