Designed specifically for shower use, our Shower Bath Bombs offer an invigorating burst of aromatherapy and a delightful sensory experience. Simply place the shower bomb on the shower floor, away from direct water flow, and let the warm water activate its enchanting properties.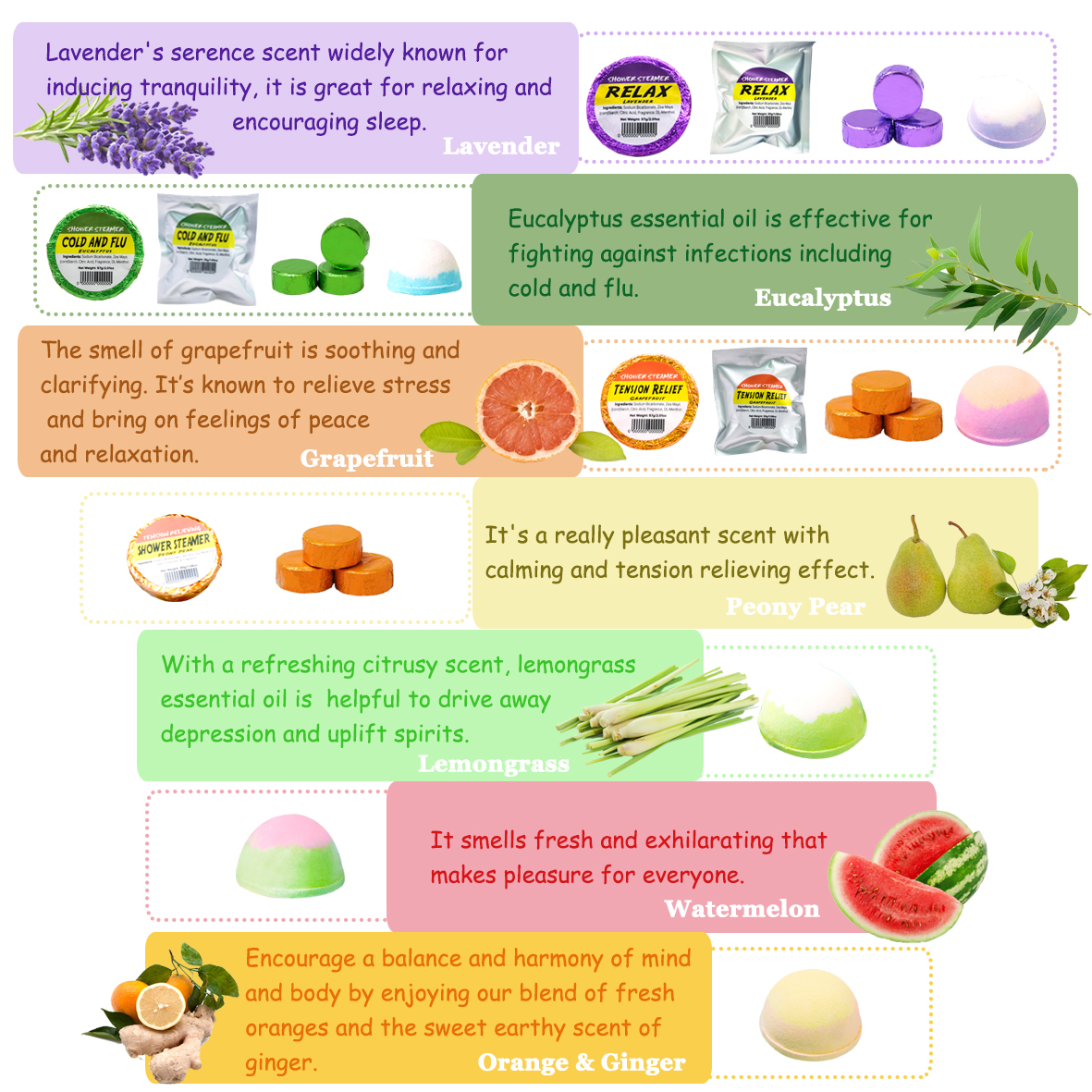 As the steam rises, the shower bomb releases a captivating blend of fragrances that fills your shower space, creating a spa-like atmosphere. The invigorating scents of essential oils, such as eucalyptus, peppermint, or citrus, awaken your senses and rejuvenate your mind, body, and spirit.
You can customized shower steamers with your logo and your own shower steamers formulation, shower steamers Sample can be free, you only need to pay the freight cost for sending shower steamers sample.
| Customization Option | Details |
| --- | --- |
| Shape | Round, cube, triangle, oval, custom |
| Size | Approx. 2-4 oz |
| Color | Blue, green, purple, various colors |
| Fragrances | Citrus, floral, minty, woodsy, custom blends |
| Ingredients | Baking soda, citric acid, Epsom salts, oils, botanicals |
| Decorations | Loofah pieces, flower petals, glitter |
| Packaging | Mesh bag, cellophane, box with holes |
| Labeling | Custom label with logo, warnings, etc |
| Minimum Order | 1000 units |
| Lead Time | 4-6 weeks from final order |
Let us know which options you want customized for your perfect shower bath bombs! We'll provide a quoted wholesale price based on your preferences.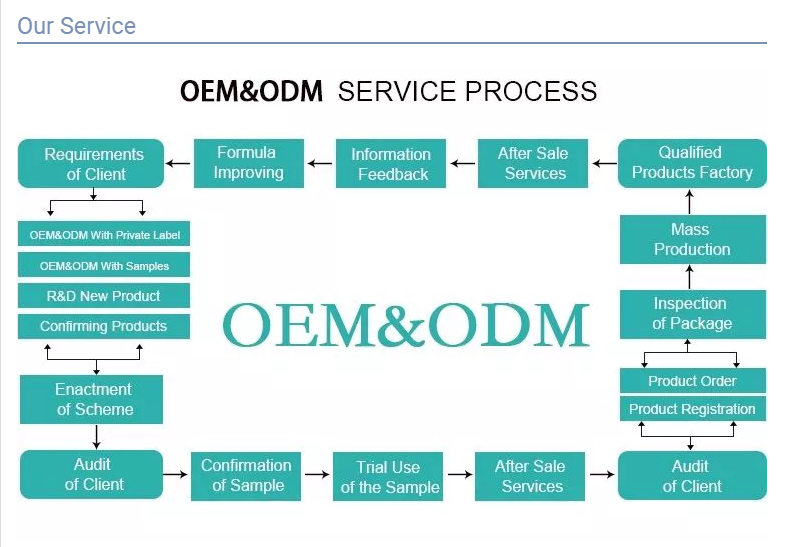 Why me?
1.Premium natural ingredients, such as essential oil from plant.
2.It creates a comfortable space and emits a fresh scent.
3.Caring for the environment, less environmental impact which is Paraben, Triclosan, and Phthalate free.
Our Advantage:
-Inquiry us to get bath bomb free sample
-Video & photo inspection service
-Free help to make relevant certificates
-Excellent design team support
-Support Low MOQ to customize
-Efficient and convenient after-sales service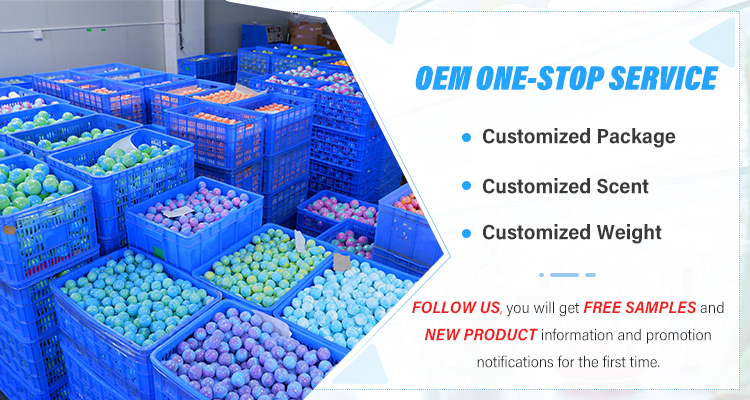 FAQ
Q: What about your delivery time?
A: If you need OEM/ODM, About 40 days;
B: Order products under our brands, If order products under our brands, The fastest is about 7-10 days, and the delivery time is within 3 days if with stock.

Q: What kind of certification do you have?
A: We have certification for products, and we are an ISO 22716-2007/ISO 9001- 2008/GMP certified bath bomb factory, At the same time, different certificates can be provided according to the needs of customers.

Q: What about your payment terms?
A: By T/T, 30% prepaid, balance against the copy of BL, Support multiple payment methods; online payment, customs inspection services can be provided, Safe and guaranteed.

Q: Can I have our logo on the product?
A: Yes, your customized requirements for color, logo, design, package, carton mark, etc.