Star sky bath bomb gives you a happy bath time. Galaxy Sky colors, sweet aroma, bring skin moisture.Enjoy your bath time with star sky bath bomb.

Why we love it: Sky Organics Explosive bath salts Gift Set made with pure Epsom salts and one-of-a-kind spices.

Soak and refresh: Sky Organics Explosive Bath Salts Gift Set refreshes skin and leaves you feeling soft when you leave the bath.

Soothing :Sky Organics Explosive Bath Salts Gift Set brings soothing aromas, sizzle and vibrant colors to a relaxing self-care bath time

For best results: Fill your bathtub with warm water, add explosive bath salts, and enjoy! For external use only.

Good for You, Good for Plants: Sky Organics bath bomb gift sets are non-irritating, produced in small batches, using the finest quality ingredients.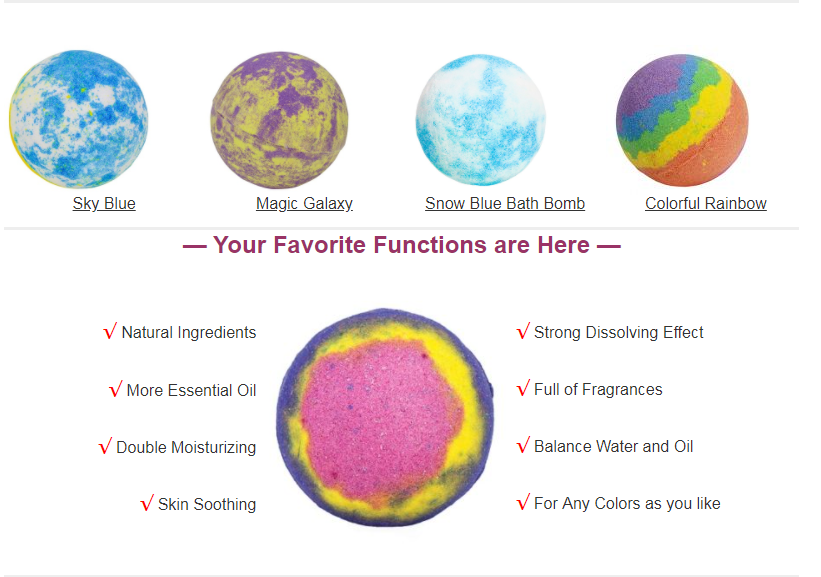 BodyNurse is a cosmetics factory mainly for custom bath bombs. Founded in 1995, we have been engaged in the research and development of bath bombs and OEM services for 27 years. Welcome customers from all over the world to wholesale bath bombs from our factory.