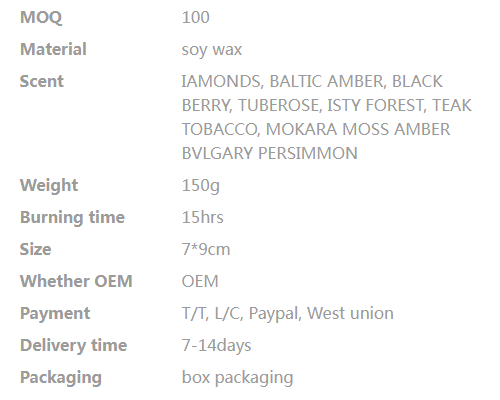 Candles of original colors and/or shapes create an atmosphere of joy and fun. They can be used in combination with flowers, or on their own as part of wedding. Large and small candelabras in the interior of the wedding hall look luxurious. Candelabras come in many shapes and styles. Candles arranged along the ledges on the stairs, on the table, or placed in the form of a lantern are inexpensive, but very exquisite wedding decorations. You can also consider placing candles in front of mirrors: the reflection of the flame from the candles multiplied many times creates a truly fabulous atmosphere.
Why Wedding will need a special shaped candle?
Romantic Times: Easy to use, simple to operate, can be easily applied to build a warm atmosphere, very practical.
FOR HER: Designed in the shape of a wedding dress appearance, the light is gentle and romantic.
KEEP IT LONG: It has a wide range of uses and is a practical decoration for Valentine' s Day, theme parties, etc.
ANYWHERE LOVE: made with exquisite craftsmanship and has a complete configuration, which can bring you a good experience.
What kind of meterial we used?

We use imported material – 100% natural soy wax and fragrance oil, craft out the beautiful 3D bridal gown.
A wonderful gift for your love ones.
All our candles are crafted with passion and love.
How we can order and finish time?
As our orders are 100% make just for you, we make to order upon firm order, and please allow 7-15 business days for your order to be processed and shipped.
If you need customize your own design of packing box, we also need 1 or 2 weeks to produce after all details comnfirmed.
Also, you can choose fragrance and color, we have over 500 scents for you select.
Where we can place the beautiful wedding dress candle?
This unique gown can be placed in your living room, office to bring out wonderful fragrance in the air.
Imagine the soft, sweet aroma filling your home, gently melting away the stress of your day. Sometimes it's the little things, like lighting a beautiful candle, that eases your mind and helps you unwind. Whether you want to relax on the couch with a good book or add some ambiance to a gathering, these natural soywax pillar candles are an absolute must for setting the mood.
How long it will take for the delivery.

Generally speaking, if you don't need customization, our products will be packaged and shipped within a week. If you need to customize, it usually takes 30-35 days overall. The order of our mold and flavor will take nearly two weeks. Since this product is all handmade, one mold can produce about 20-25 products per day.