Each Cupcake bath bombis meticulously crafted using premium ingredients to ensure a luxurious bathing experience. As you drop one into your bathwater, it fizzes and releases a symphony of vibrant colors, enticing aromas, and nourishing properties. Watch as the cupcake-shaped bomb dissolves, revealing a hidden surprise at its core, adding an element of excitement to your bathing ritual.
Our commitment to quality is unwavering. We take pride in creating bath bombs that are free from harmful chemicals and are never tested on animals. With our Cupcake Bath Bombs, you can indulge guilt-free, knowing that you are using a product that is safe for you and the environment.
We provide custom packaging, labeling and drop-shipping to support your brand. OEM and private label production also available.
| Customization Options | Descriptions |
| --- | --- |
| Scent | Choose from bakery scents like vanilla, strawberry, chocolate. Or create a custom fragrance blend. |
| Color | Customize the bath bomb color like pink, brown, pastels, etc. |
| Shape | Keep the cupcake shape or choose a different shape like heart, star, etc. |
| Topping Decorations | Select decorative toppings like sprinkles, chocolate chips, sugar flowers. |
| Ingredients | Choose skin-nourishing ingredients like shea butter, coconut milk powder, oatmeal. |
| Label/Packaging | Provide your own branding and designs for custom labels and packaging. |
| Order Quantity | Minimum order quantity is 100 pieces. Wholesale discounts apply. |
| Lead Time | Please allow 1 week production time once order confirmed. |
| Shipping | We ship worldwide. Shipping cost calculated based on weight and destination. |
Please let me know if you would like to place a customized wholesale order for our Cupcake Bath Bombs. We will provide a quote based on the specifications you require.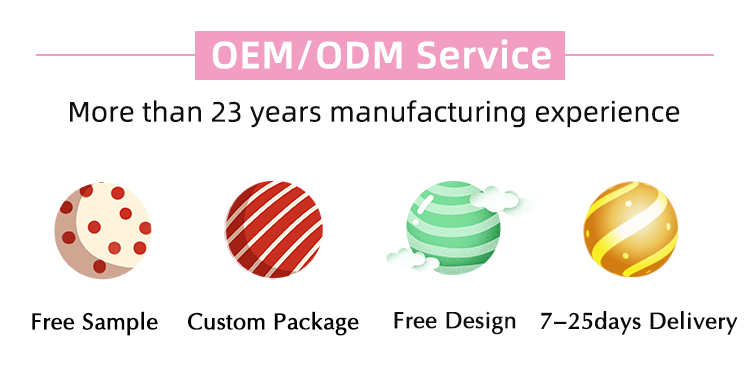 FAQ
Q1: Can you provide samples?
A: Boymay as a professional bath bomb manufacturer can provide you with free samples!
Sample shipping costs are borne by you.
After confirming the order, we will refund the fee to you.

Q2: Can you provide OEM service?
A: Yes, of course. For more details about OEM service, please feel free to contact us.

Q3: How to place an order?
A: Sample or small order: We can start ordering for you.
After approving our samples, please send us your purchase order and we will send you a pro forma invoice.