Small bath bombs are usually used to soak feet. Colorful square and round Bath Bombs are separated and packed in boxes. They look like delicious fruit candy and want to be put into your mouth. That's what I thought at first sight!
| | |
| --- | --- |
| Product Name | Mini Bath Bomb For Foot Care |
| Fragrance | Fruit scents and customized |
| Function | Relaxing, Moisturizing and so on |
| Ingredients | 100% Nature Ingredients, Essential oil, Dead sea salt |
| OEM/ODM | Accept |
| MOQ | 1000pcs |
| Weight | 30g-200g |
| Shape | Ball or Square |
| User | Adult |
| Package | Customized |
| Payment Methods | T/T, DP, L/C, Western Union, PayPal |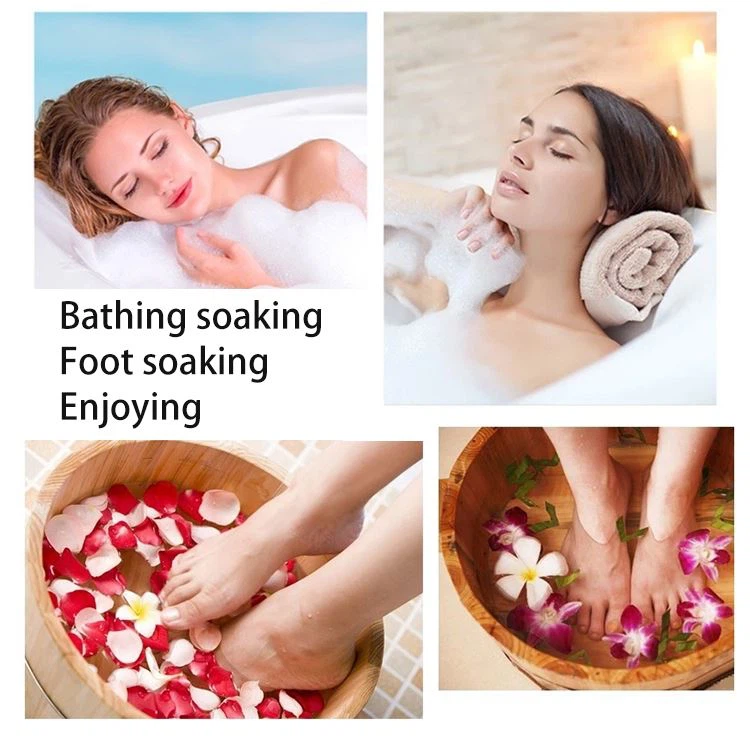 You can't sleep after bedtime? We understand your pain. It has been found that soaking your feet in hot water before going to bed can effectively help you doze off early. The fragrance from the bath bomb makes people relaxed and happy. Unconsciously, you float to sleep!
In daily life, the foot will secrete a lot of sweat and produce peculiar smell, and the foot is also the most likely place to have peculiar smell. So in order to solve the peculiar smell, our bath bomb has a lot of fragrance to choose from.
The lemon and bergamot blend is strong enough to combat bad odours and is ideal even for a foot soak. If you're looking for a quicker way to enjoy this bath bomb, then prepare a foot soak and pop one of these bath bombs in!
Rosemary is known for its anti-inflammatory properties and soothes the skin.
There are so many benefits of green tea for your overall health and even for your skin! Green tea extracts can help improve skin elasticity, reduce the effects caused by sun exposure and overall soothe and relax you!
Bergamot Lime: Feel surprisingly relaxed with this unlikely combination of sweet and tangy.
Lavender Sage: Soothe your mind, body and soul with this calming and peaceful aroma.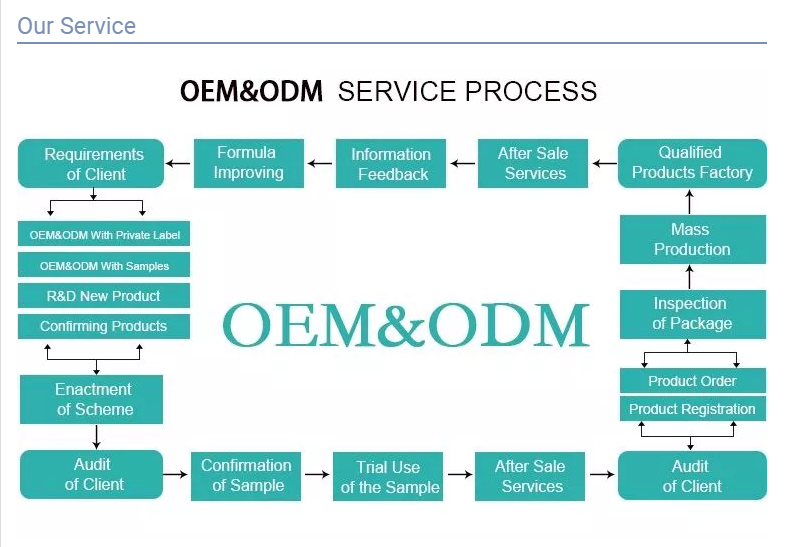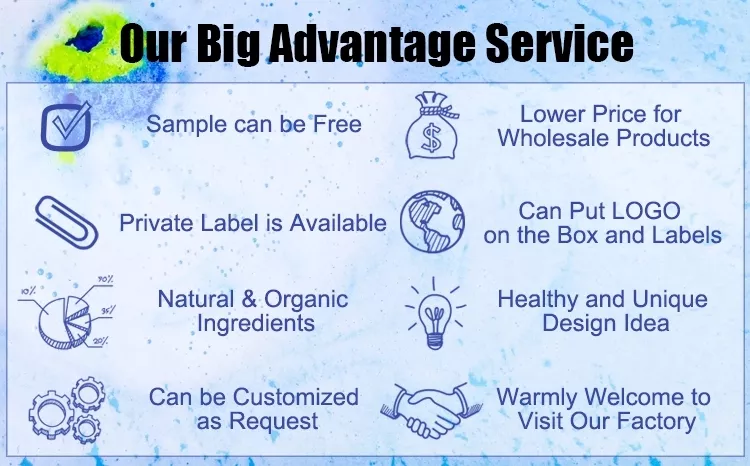 We specialize in the production of bath bombs and soaps, and update and release new products every quarter to optimize your shopping experience. We provide reasonable and competitive prices while ensuring perfect product quality and on-time delivery date. Professional designers and equipment, you can trust us to help you build your brand, and we can also use our rich experience to provide you procurement suggestions. Support ODM and OEM, welcome to customize your own logo and packaging culture.
Quality: There is a professional quality control team in our factory, all products will be inspected one by one before delivery to ensure quality, we can offer high quality products to UK, USA, German, Spain, Italy, Turkey, France, Finland, Canada, Japan, Mexico, Australia …