This is a user - made bath bomb kit, including manufacturing materials and molds, this kit is available for wholesale customization.
Each kit includes a variety of essential ingredients such as citric acid, baking soda, Epsom salt, and essential oils, allowing you to customize the scents and colors to suit your preferences. The kit also provides molds, decorative additives like dried flower petals or glitter, and detailed instructions to guide you through the process.
Get ready to embark on a hands-on adventure as you mix, mold, and create bath bombs that reflect your unique style. Whether you're a beginner or an experienced DIY enthusiast, our DIY Bath Bombs Kit offers a fun and rewarding experience for all ages.
Customization Option
Details
Kit Options

Beginner Kit - makes 6 bath bombs

Deluxe Kit - makes 12 bath bombs

Jar Size

16 oz plastic jar

Glass apothecary jar

Bath Bomb Molds
Heart, star, round, square, custom shapes
Baking Soda Amount

1 cup (Beginner Kit)

2 cups (Deluxe Kit)

Citric Acid Amount

1/2 cup (Beginner Kit)

1 cup (Deluxe Kit)

Fragrance Oils
Lavender, eucalyptus, vanilla, custom fragrance blends
Dried Flowers/Glitters
Variety of dried flowers and glitters to choose from
Instructions
Visual step-by-step instruction guide included
Packaging
Kraft box, customized sticker, tissue paper
Labeling
Custom labeling with logo, warnings, etc
Minimum Order
Minimum 1000 units
Lead Time
3-4 weeks from finalized order
Product Advantage:
1.100% safe: all the ingredients can meet safety standards.
2.OEM servise: We can provide different colors/scents/moulds/packaging.
3.Easy to make bath bombs following instruction sheet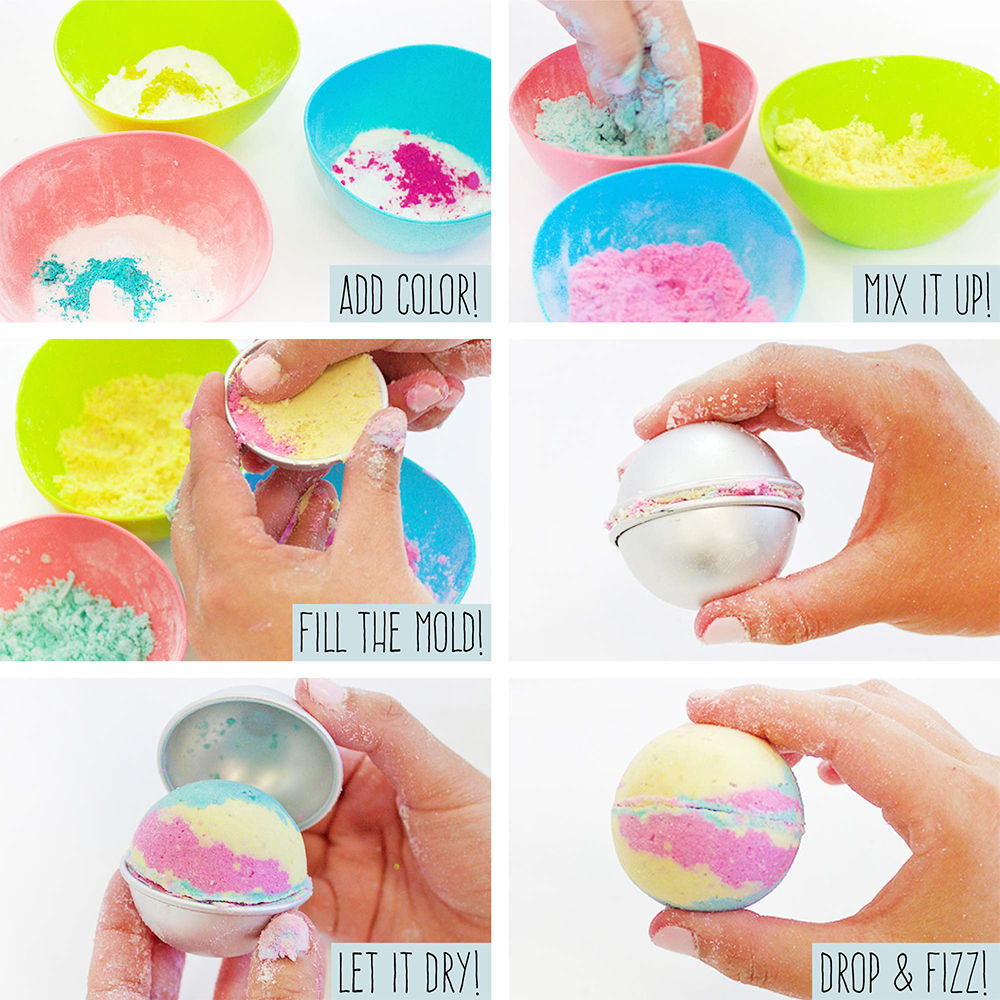 If you want to wholesale bath bomb making kits, you might want to take a look at the products in these links.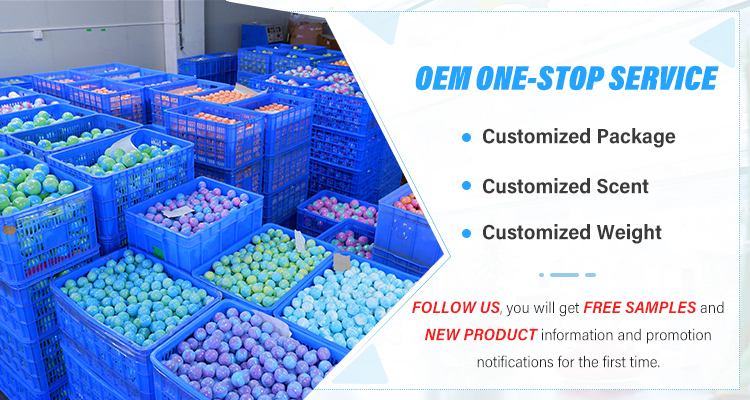 Our Services
1. We can give professional suggestions for the design of both the product and the package.
2. We can make customized free samples, if the sample can not be acceptable for the first time, we will improve it and make it again for free.
3. If the goods were damaged when you received their goods, we will make them again for free.
4. Your requirements and complaints are highly respected.
5. Necessary tests and certifications can be obtained as you request
6. We can provide the service for packing if you have your package supplier.

FAQ
1. Can you do
custom bath bomb
branding?
We are an OEM
bath bomb factory
, we can help you with sampling and formulation, sourcing and sourcing of raw materials and packaging materials, and work design.
2. Do you have other packages? Because I don't like the packages you guys are offering right now.
Yes, we can change other packages according to your requirements. We will introduce some others to you first, or we can design according to your drawings.
3. Are you a
bath bomb manufacturer
or a trading company?
We are a professional manufacturer with more than 300 workers in Huizhou, China.
4. What is the MOQ for your OEM products?
The minimum order quantity per item is 1000.