You just need to take a bath until the bath bomb is dissolved than you can get money. Bath Bombs include $100, $50, $20, $10, $5 or $1... Each bath bomb has money inside, but we don't know how much denomination it is. The smaller the denomination, the greater the probability of occurrence.
You don't have to worry that the money in the bath bomb will get wet after it is completely dissolved. The money is put in a small spherical box and wrapped in the bath bomb, just like those bath bombs with mysterious toys inside. If you want a fixed number of bath bombs of each denomination, tell us your requirements and we will customize them for you, which will make it easier to purchase and price, because the denomination of the money hidden inside the bath bomb is included in the unit price at the time of purchase.
Contact us today to discuss your customization requirements and place your order.
Customization details
| Customization Options | Details |
| --- | --- |
| Currency | US dollars, Chinese yuan, Euro, etc |
| Denominations | $1, $5, $10, ¥10, ¥50, ¥100, €5, €10 etc |
| Bath Bomb Shape | Cubes, gold bars, coins, treasure chests |
| Scents | Luxe scents - vanilla, sandalwood, jasmine, citrus |
| Ingredients | Shea butter, cocoa butter, Epsom salts, oils |
| Decorations | Gold mica, glitter, coin embeds, beads |
| Packaging | Treasure chest boxes, money sacks, jars |
| Branding | Custom logo and label designs |
| Order Quantity | 1000 bath bombs minimum per variant |
| Certifications | FDA, GMP, ISO certified facility |
Let us know your preferred currency, denominations and packaging. We'll create fun bath bombs with surprise money inside!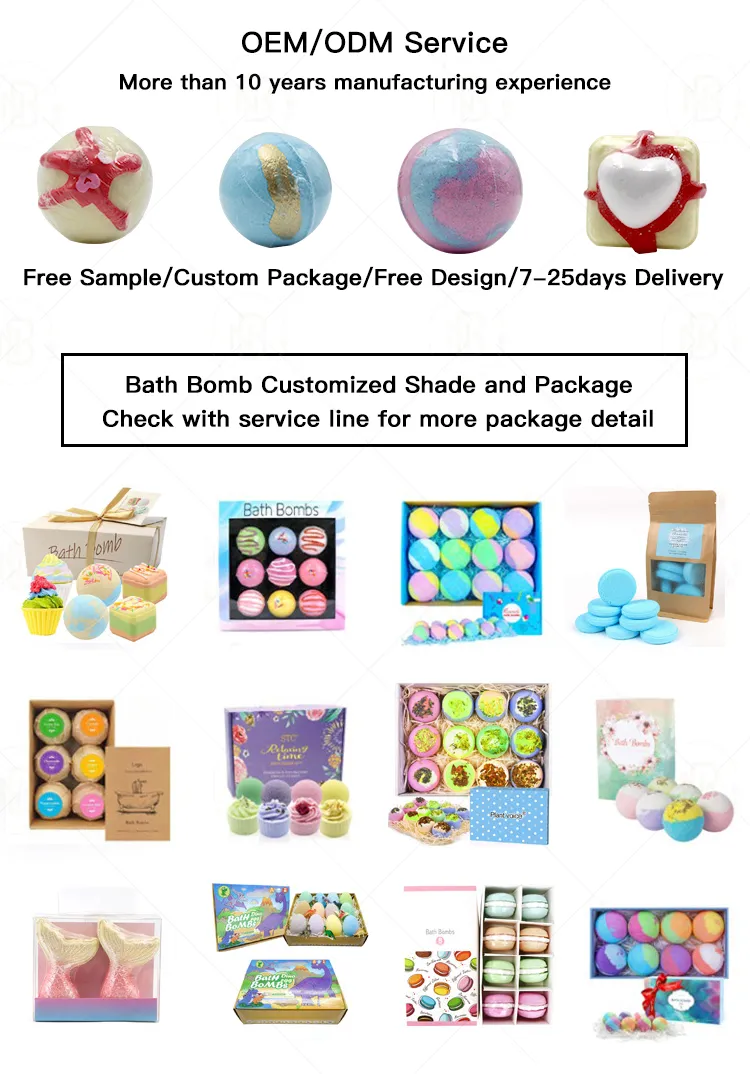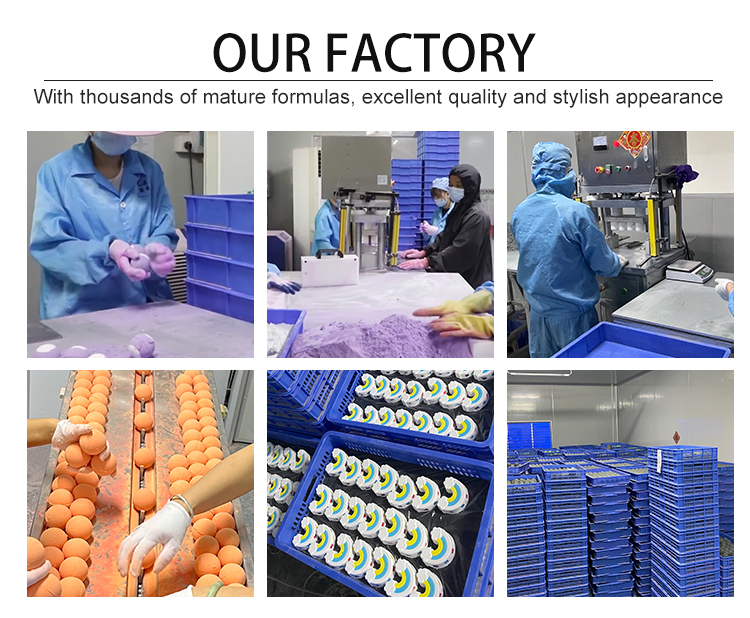 ▶27 years of experience in the production of skin care products and beauty products, with over 500+ products.
▶Our factory has its own team to research, design, development, produce and sell.
▶Our factory currently has multiple fully automatic production lines and supports private label customization.
▶We have passedISO9001, GMPC ISO22716, GMP US FDA, SMETA certification, etc.
▶Our Factory covers an area of 40 000 square meters, having more than 200 employees. With 14 automatic production lines, we can produce 20,000 sets of products daily.
▶The delivery guarantee. Assurance of delivery speed, cooperate with international express.
FAQ
1. Can you do custom bath bomb branding?
We are an OEM bath bomb factory, we can help you with sampling and formulation, sourcing and sourcing of raw materials and packaging materials, and work design.

2. Do you have other packages? Because I don't like the packages you guys are offering right now.
Yes, we can change other packages according to your requirements. We will introduce some others to you first, or we can design according to your drawings.

3. Are you a bath bomb manufacturer or a trading company?
We are a professional manufacturer with more than 300 workers in Huizhou, China.

4. What is the MOQ for your OEM products?
The minimum order quantity per item is 1000.