Your trusted one-stop service Himalayan bath salt manufacturer
We are so pleased to introduce Boymay, A Leading manufacturers and exporters of Himalaya salt products. Boymay with 10 years of experience in the salt business. We have our own mining and processing plants in Pakistan .
Our factory is more than 20000 square meters,equipped with more than automatic machines and skilled workers, professional QC team, sold quality of every product can be guaranteed.
himalayan salt bath Healthier than Regular Sea Salt
Though Himalayan salts have been around for centuries, it's recently become a popular staple in specialty foods, in spa
treatments, and even in home décor. (We're looking at you, salt lamps.)
Most of the salt comes from the Punjab region of Pakistan at the foothills of the Himalayan mountains, where there are salt beds
that have been around for 200 million years. The unrefined salts get their characteristic pink hue from trace amounts of minerals
like magnesium, potassium and iron (which is also what gives it it's purported health benefits).
Since ancient times, Himalayan bath soaks have been used to purify, relax, rejuvenate, and restore one's balance. The skin is our largest organ, absorbing minerals, as well as toxins; therefore there are enormous benefits in taking Himalayan salt baths.
Moisturizes and rejuvenates skin on a cellular level, leaving your skin incredibly soft after a soak.
Gently draws toxins out of the body while 84 minerals are absorbed through the skin.
Alkalizes the body while balancing the pH of the skin.
Stimulates circulation
Known for reducing inflammation of the muscles and relieving pain and soreness.
Wellbeing Benefits:
Ultimate Detoxification
Unbelievable Relaxation
Hydrates the Skin
Balances pH - Relieves Dry/Cracked Skin
Naturally Anti-Fungal
Promotes Healing of Infections & Wounds
Melts Away Aches & Pains

Customization details
| | |
| --- | --- |
| item | value |
| Age Group | Adults |
| Ingredient | Mineral |
| Scent | OEM |
| Place of Origin | Pakistan |
| Usage | Daily Spa |
| Color | Pink |
| Service | ODM+OEM |
| Feature | Natural Organic Herbal |
| Package | Package Customized |
| Material | Himalayan Natural Salt |
| OEM/ODM | Accepted |
| Sample | Available |
| Lead Time | 10-12 Workdays |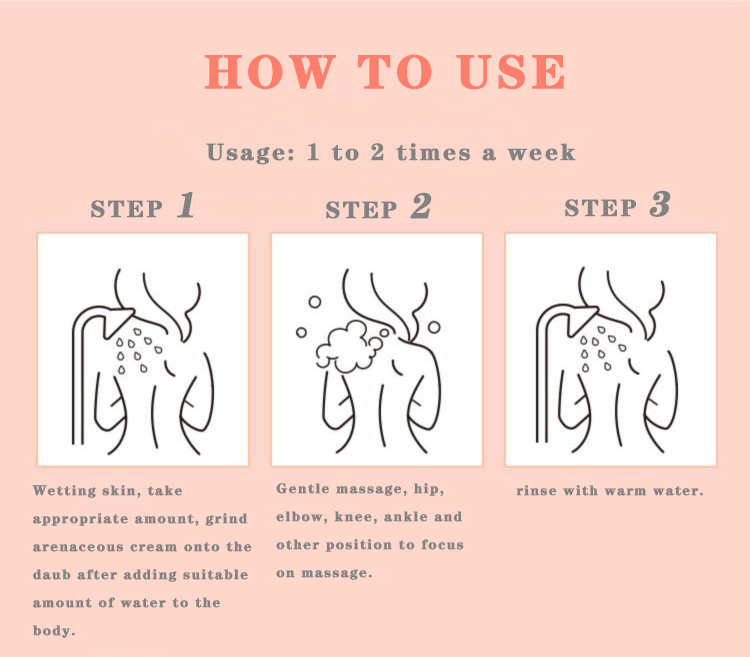 If you like bathing in bath salts, you might like those too.
Customized service
Our factory accepts OEM and ODM orders,including design,logo,box customization,because we have a professional R&D team to support you.
If you need custom colors or fragrances. If you have any additional questions. If you need larger quantities or custom quantities, please send us a message now. We will make our best to make it work for you and your business.
How to get free samples
1、You need to send us an inquiry before getting a free sample.
2、You need to pay for the shipping cost, it depends on your address.
FAQ
1. Can you do custom bath bomb branding?
We are an OEM bath bomb factory, we can help you with sampling and formulation, sourcing and sourcing of raw materials and packaging materials, and work design.
2. Do you have other packages? Because I don't like the packages you guys are offering right now.
Yes, we can change other packages according to your requirements. We will introduce some others to you first, or we can design according to your drawings.
3. Are you a bath bomb manufacturer or a trading company?
We are a professional manufacturer with more than 300 workers in Huizhou, China.
4. What is the MOQ for your OEM products?
The minimum order quantity per item is 1000.