Experience the world of dinosaurs with our playful and fun Dinosaur Bath Bombs. These bath bombs are inspired by the majestic and awe-inspiring creatures that roamed the earth millions of years ago. Each bath bomb is shaped like a different dinosaur and features a unique scent and design.
Made with high-quality ingredients, including natural essential oils and moisturizing agents, our dinosaur bath bombs will leave your skin feeling soft and nourished. Enjoy the calming properties of lavender and chamomile while immersing yourself in the playful world of dinosaurs.
These bath bombs are perfect for adding a little adventure and excitement to your daily routine or as a gift for any dinosaur enthusiast. Treat yourself or someone special to the magic of our dinosaur bath bombs today.
Our factory accepts OEM and ODM orders,including design,logo,box customization,because we have a professional R&D team to support you.
Customization details
| Customization Options | Details |
| --- | --- |
| Dinosaur Toys | T-Rex, Triceratops, Raptor, Stegosaurus etc |
| Bath Bomb Shapes | Dinosaur eggs, volcanoes, dinosaurs |
| Colors | Earth tones, greens, browns, grays |
| Scents | Woodsy, outdoorsy scents |
| Packaging | Dinosaur-themed gift boxes, bags |
| Branding | Custom logo, labels for kids line |
| Age Groups | Toys suitable for ages 3+, 5+, etc |
| Order Quantity | 100 bath bombs minimum per variant |
| Certifications | FDA, GMP, ISO certified facility |
Let us know the dinosaur toys, shapes, scents and packaging you prefer. We'll create exciting dinosaur bath bombs with toys inside specially for kids!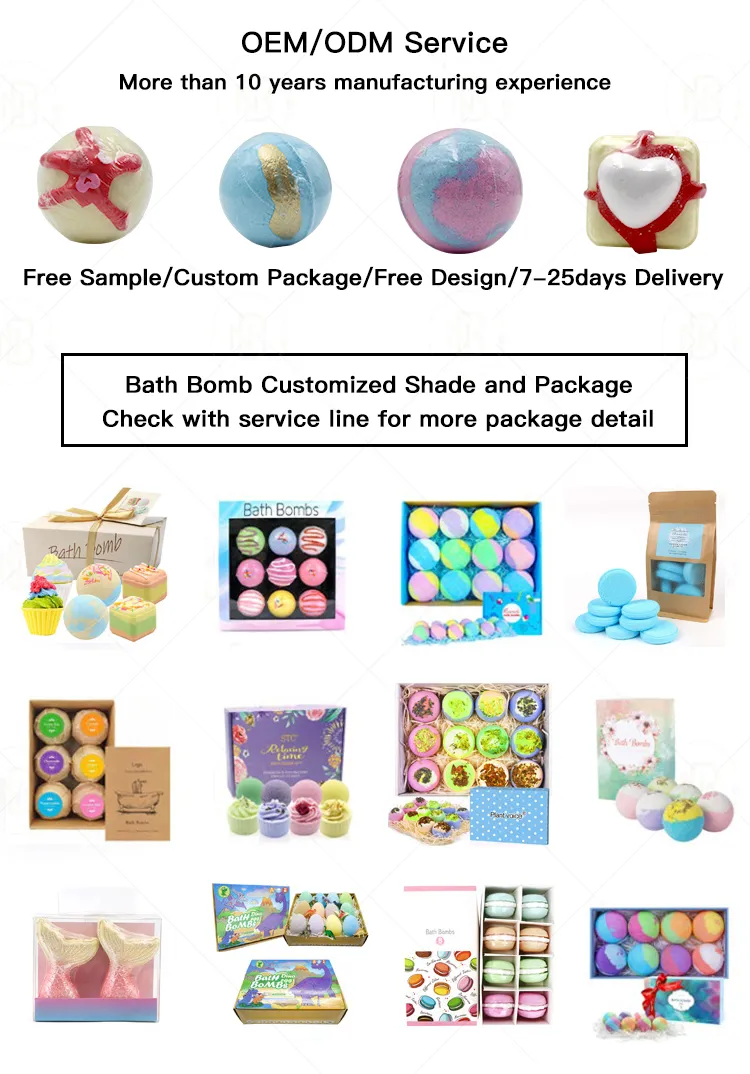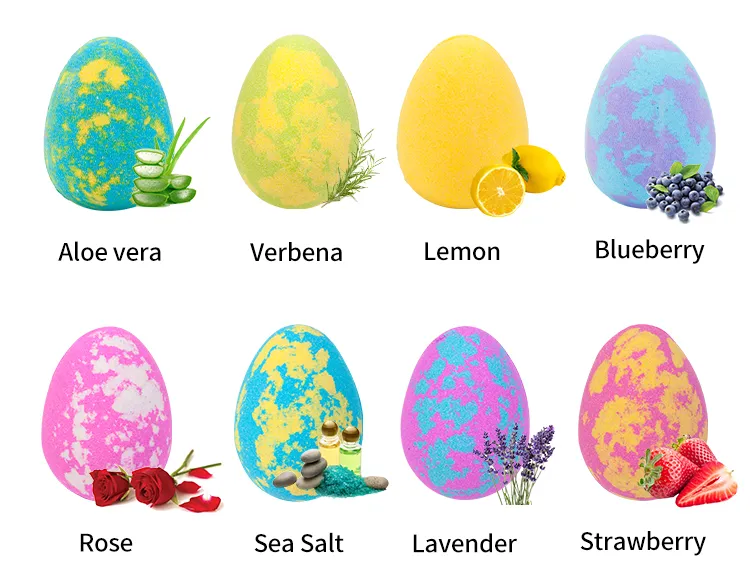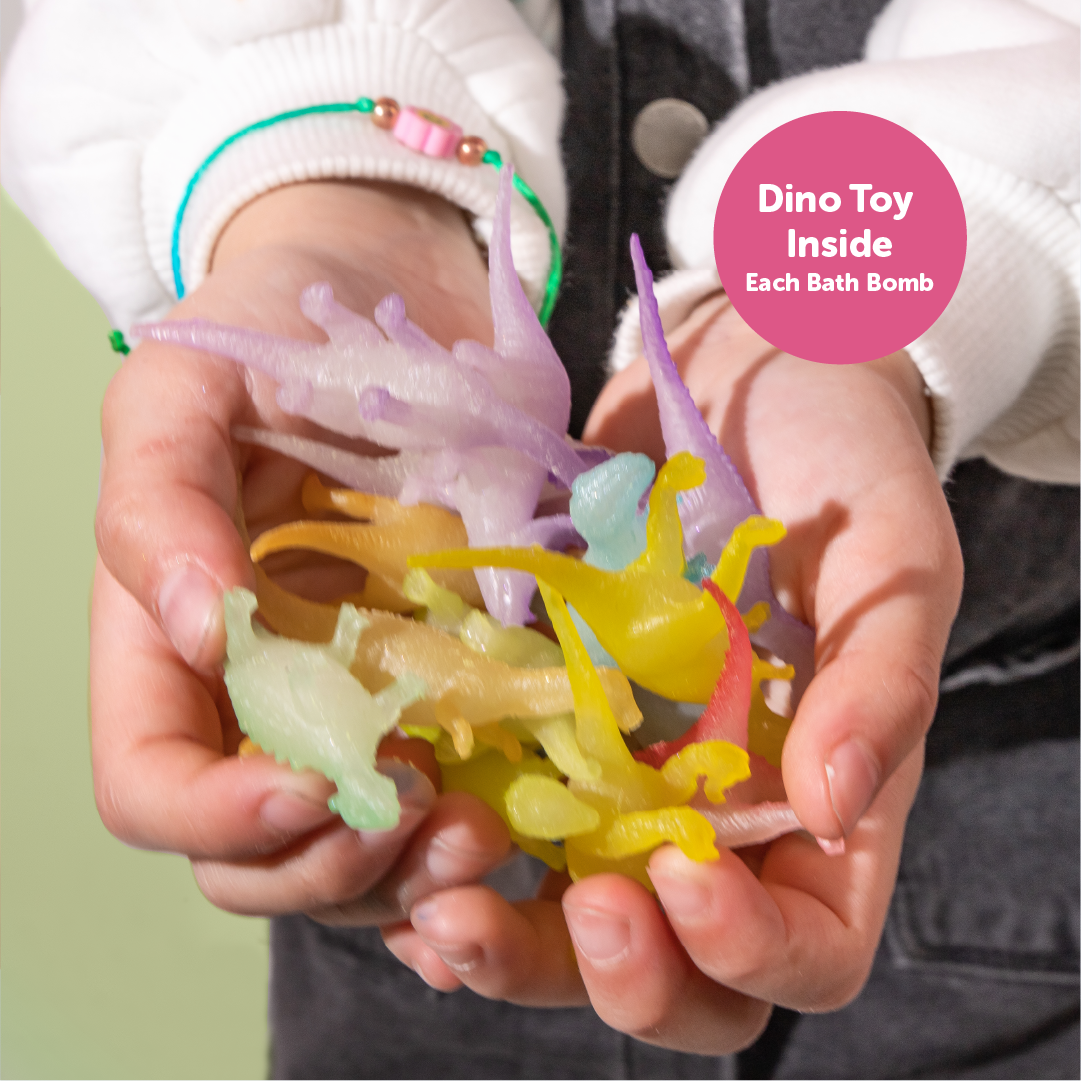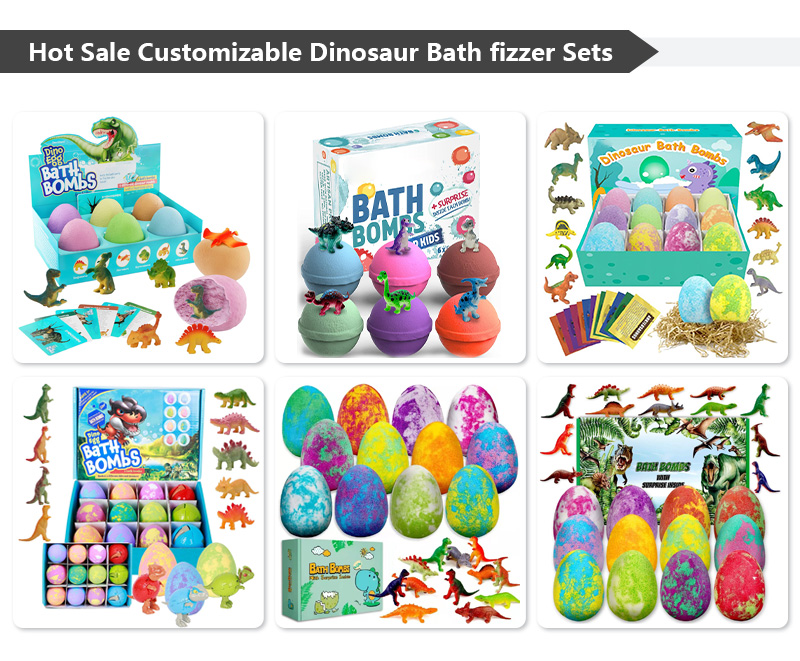 If you are very interested in wholesale dinosaur bath bombs, some of these styles you may also like.
Our Services
1. We can give professional suggestions for the design of both the product and the package.
2. We can make customized free samples, if the sample can not be acceptable for the first time, we will improve it and make it again for free.
3. If the goods were damaged when you received the goods, we will make them again for free.
4. Your requirements and complaints are highly respected.
5. Necessary tests and certifications can be obtained as you request
6. We can provide the service for packing if you have your own package supplier.
How to place an order
Step 1: Visit BoyMay's Website
The first step is to visit BoyMay's website at www.wholesalebathbomb.net. Here, you can browse through the company's products and select the ones you want to order.
Step 2: Contact BoyMay
Once you have selected the products you want to order, you can contact BoyMay through the website's contact form, email, or phone number. A customer service representative will get back to you shortly to discuss your order.
Step 3: Place Your Order
After discussing your order with a customer service representative, you can place your order. BoyMay accepts various payment methods, including PayPal, Western Union, and bank transfer. Once your payment has been received, BoyMay will ship your order to your desired location.
FAQ
Q: What about your delivery time?
A: If you need OEM/ODM, About 40 days;
B: Order products under our brands, If order products under our brands, The fastest is about 7-10 days, and the delivery time is within 3 days if with stock.
Q: What kind of certification do you have?
A: We have certification for products, and we are an ISO 22716-2007/ISO 9001- 2008/GMP certified bath bomb factory, At the same time, different certificates can be provided according to the needs of customers.
Q: What about your payment terms?
A: By T/T, 30% prepaid, balance against the copy of BL, Support multiple payment methods; online payment, customs inspection services can be provided, Safe and guaranteed.
Q: Can I have our logo on the product?
A: Yes, your customized requirements for color, logo, design, package, carton mark, etc.